How to Use Reverse Image Search to Find LinkedIn Profiles by a Photo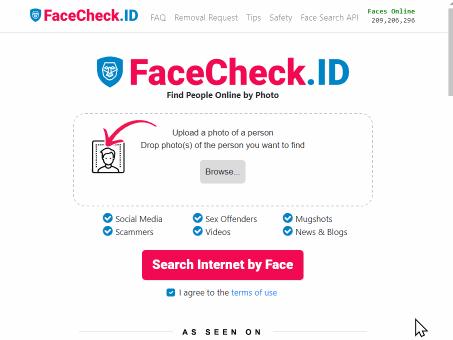 FaceCheck.ID lets you find LinkedIn profiles by photo
The Best Search Engines for Finding LinkedIn Profiles by a Photo
In today's digital age, networking has become easier than ever, thanks to the popularity of LinkedIn, one of the most widely used professional networking platforms worldwide. But, finding someone on LinkedIn can be a daunting task, especially if all you have is a photo. Fortunately, reverse image search using facial recognition technology can help you find LinkedIn profiles by photo. In this article, we will guide you through the process and recommend the best facial search engine for your needs.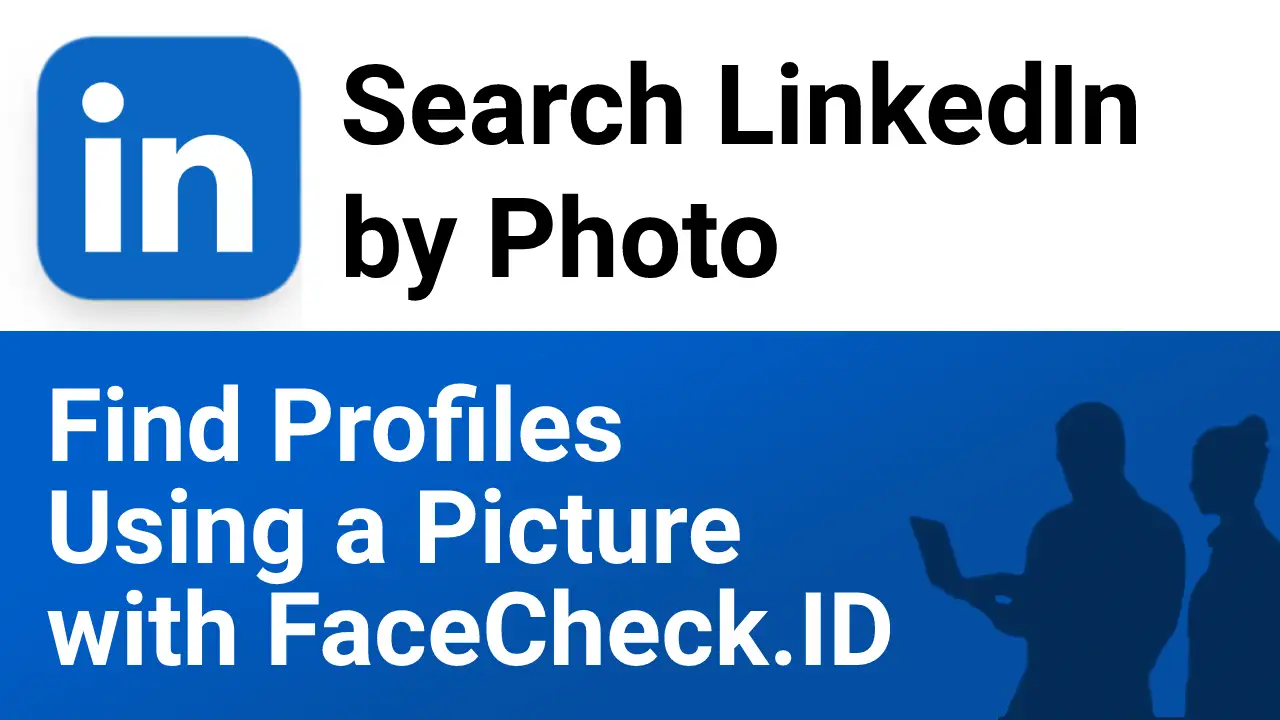 What is Reverse Image Search?
Reverse image search is a technique that allows you to search for information using images instead of text. With reverse image search, you can upload an image to a search engine, and it will search for other images similar to the one you uploaded. This technology is particularly useful for finding LinkedIn profiles based on a photo, even if you don't know the name of the person in the picture.
The Power of Facial Recognition Technology
Facial recognition technology has come a long way in recent years, and it is now more accurate than ever before. Facial recognition algorithms analyze the unique features of a person's face, including the shape of the eyes, nose, mouth, and jawline, to create a digital image of their face. This technology is used in reverse image search engines to identify and match photos with social media profiles, including LinkedIn.
Best Reverse Image Search Engines for Finding LinkedIn Profiles
Why FaceCheck.ID is the Best Facial Search Engine for LinkedIn
Out of all the reverse image search engines, FaceCheck.ID is the best option for finding LinkedIn profiles by photo by far. This is because it is specifically designed for social media profile searches and uses AI algorithms to analyze facial features and search for matches on social media platforms, including LinkedIn. Additionally, FaceCheck.ID provides a user-friendly interface, and the results are often accurate.
Reverse image search using facial recognition technology has revolutionized the way we search for information on the internet. In the case of LinkedIn, it has made it possible to find profiles just by uploading a photo. This capability can be particularly useful for networking, job hunting, and collaborating with like-minded professionals. One such powerful tool is FaceCheck.ID, which offers a tailored solution for finding social media profiles such as Facebook, Instagram, and LinkedIn.
FaceCheck.ID uses advanced facial recognition algorithms to match the photo of the individual in a photograph and find a corresponding LinkedIn profile. This database is continually updated, ensuring that the search results remain relevant and up-to-date.
Steps to Find a LinkedIn Profile by Photo
Step 1. Visit the FaceCheck.ID website
Step 2. Upload the photo of the person you'd like to find on LinkedIn. Ensure that the image is clear and of good quality to increase the chances of a successful search
Step 3. FaceCheck.ID will process the image and use facial recognition technology to identify the individual
The tool will then provide you with a list of potential matches, including LinkedIn profiles that feature the same person in the photo.
Keep in mind that, while FaceCheck.ID is designed for social media profile searches and generally provides accurate results, no tool is perfect. There might be instances where the search yields no results or returns incorrect matches. In such cases, it may be helpful to try other reverse image search engines like Google Images, Bing Visual Search, or TinEye.
It is essential to be mindful of privacy concerns when using reverse image searches, especially in the context of social media. Always use the tool responsibly and avoid using it to infringe on others' privacy.
Reverse image search using facial recognition technology, such as FaceCheck.ID, is a game-changer when it comes to finding LinkedIn profiles by photo. It simplifies the process and makes it more efficient, allowing you to expand your professional network and connect with others more easily. However, as with any technology, it is important to use it responsibly and respect the privacy of others.
Find Unknown Person Name and Details With Just a Pictures
---
Written by Jordan Smith
Bio: Jordan is an accomplished marketing strategist and content creator with over a decade of experience in the digital marketing industry. A Northwestern University graduate with a degree in Marketing and Communications, Jordan began their career at a fast-growing tech startup before establishing their own consultancy firm. With a passion for innovation and a commitment to excellence, Jordan has helped numerous businesses across various industries, including technology, healthcare, and e-commerce, to grow their online presence and achieve their marketing goals. Their keen eye for detail, creative flair, and data-driven approach have earned them a reputation as a thought leader in the marketing world. In their free time, Jordan is an avid traveler and outdoor enthusiast who enjoys hiking, exploring new landscapes, and connecting with nature.
---
More on Facial Recognition Search
The 4 Simple Steps To Find Someone Using Face Search Engine
With the release of FaceCheck.ID new face search engine, people are wondering how this technology works and what implications it may have. A face search engine is a powerful tool that can be used to find almost anyone online. This article will show you the four simple steps to finding someone using this new tool. What is a face search engine? A face search engine is a tool that allows you to search the Internet for someone using their photo. You can upload a photo of the person you're looking...
---
On the subject in other languages
---