Reverse Image Face Search
Reverse image face search technology has rapidly evolved in recent years, providing powerful new capabilities for identifying individuals online using only a photo. The articles below offer an in-depth look at this emerging technology, its real-world applications, and key considerations around privacy and ethical use.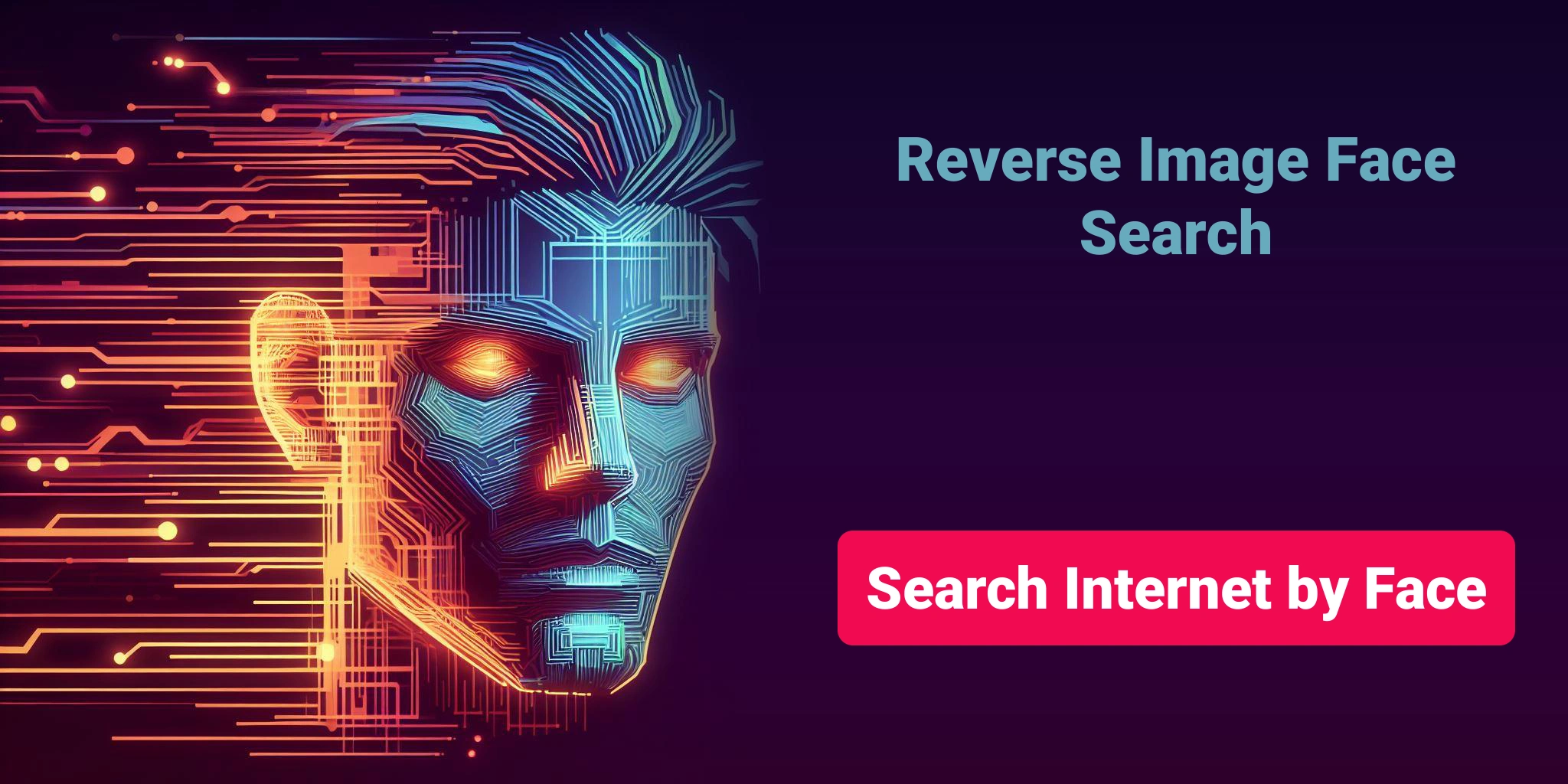 Topics span from explainer guides on how reverse image face search works to its potential uses in social media searches, dating safety, law enforcement investigations, and beyond. The list includes technical comparisons of leading facial recognition algorithms and platforms as well as perspectives on policy issues surrounding image-based search.
Together these blog posts aim to foster an informed dialogue around both the profound possibilities and complexities of reverse image face search and face recognition.
8 Warning Signs You're Being Catfished!
Are you being catfished? The internet can be a great place to meet new people. But it can also be a dangerous place, full of scammers and catfishers who are looking to take advantage of unsuspecting victims. So how can you tell if the person you're talking to online is real or not? Read on for 8 red flag signs that you may be being catfished. Being catfished means being deceived by someone online who pretends to be someone else. This person creates a false identity to build a relationship with...
A Step-by-Step Guide on How to Search Sex Offender Registry by Photo
Ensure Your Personal Safety with Search-by-Face Technology Prioritizing safety and well-being, staying informed about potential threats is crucial. The sex offender registry offers vital information on convicted sex offenders in our communities. This article highlights the importance of searching sex offender registry photos using the search-by-face website FaceCheck.ID, offers dating safety tips and suggests everyday personal safety measures. The Importance of Searching Sex Offender Registry...
All About Face Recognition Technology
Face recognition technology is everywhere. The technology can be used for several applications, from unlocking your phone to tagging friends on social media or keeping track of individuals at airports. Even so, many people are unsure about how it works and how it's implemented in different contexts. What are the pros and cons of face recognition technology? How do you use it, and what are some examples of its use? Keep reading to learn more. What Is Face Recognition Technology? Face recognition...
Are We Dating The Same Guy?
I'm someone who loves to stay ahead of the game, especially when it comes to understanding the fascinating world of human behavior. Recently, I've been intrigued by a new trend in the online dating scene. " Are we dating the same guy? " is a name of Facebook groups where women share the dirt on guys. Wanna Dig Up Dirt on Your Guy? Private Women's Facebook Groups: The New Trend. "Are we dating the same guy?" This question is echoing in private women's Facebook groups. These groups are popping up...
Can You Reverse Image Search a Face?
Absolutely! Reverse image searching a face has become more accessible and sophisticated in recent years. By uploading a photo to specialized platforms like FaceCheck.ID or PimEyes, you can scour the internet for matches, potentially finding profiles, articles, or other content where that face appears. It's a powerful tool, especially when trying to verify someone's online identity or track down the source of an image. However, as with all technology, it's essential to use it responsibly and...
Can you reverse image search a person?
Absolutely! Reverse image searching is like having a digital magnifying glass for photos. By using platforms like FaceCheck.ID, you can upload an image and the system will sift through vast online databases to find matches or similar faces. This is particularly useful for tasks such as verifying the authenticity of a LinkedIn profile picture, tracking down the original source of a shared image, or even for journalists verifying the identity of a source. The underlying technology relies on...
Demystifying Image Search: The Difference Between Reverse Image Search, Visual Search, and Face Recognition Search
The world of digital images is rapidly evolving with a variety of tools that help us search and identify images on the web. Among these tools, Reverse Image Search, Visual Search, and Face Recognition Search stand out for their unique capabilities. However, despite their similarities, they each offer distinct functionalities. Here, we will delve into these three types of image search and highlight their key differences. Reverse Image Search. Reverse Image Search lets you find information...
Don't Get Hooked: A Comprehensive Guide to Spotting Catfishes on Dating Sites
Online dating has become increasingly popular in recent years, with millions of people turning to dating apps and websites to find love and companionship. However, with the rise of online dating comes the risk of being scammed or "catfished" by someone who is pretending to be someone they're not. What is dating catfishing? Catfishing is a term used to describe a situation where someone creates a fake online identity in order to deceive someone else into a romantic relationship. The term comes...
Doppelgänger Effect in Facial Recognition Technology
How to Ensure Accurate Results and Minimize False Positive Matches in Facial Searches Have you ever encountered someone who looks exactly like you, or someone close to you? This uncanny experience is known as the "Doppelgänger Effect." The word "Doppelgänger" comes from German and literally means "double-goer." It's a phenomenon where a person sees their exact copy or a close likeness of themselves. This effect can be unsettling and sometimes even frightening, but it's a common experience. In...
Examining the State-of-the-Art in Facial Recognition Algorithms for Unconstrained Environments
Top Facial Recognition Algorithms 2023 Reviewed and Compared Facial recognition is a rapidly developing field of computer vision and artificial intelligence that has attracted considerable attention from both researchers and practitioners in recent years. The ability to accurately identify individuals from facial images has important applications in various domains, including access control, surveillance, identity verification, and forensic investigations. With the availability of large-scale...
Facial Recognition and Reverse Search on Facebook: A Deep Dive into FaceCheck
Find Anyone on Facebook: Lost Friends, Verify Identities, and Unmask Fake Facebook Profiles Hello, Facebook aficionados! As our digital universe keeps expanding, safeguarding our privacy and staying alert about the risks of sharing personal details on social media are crucial. To help you navigate this world safely, we introduce you to reverse searching, a versatile technique that comes with a multitude of use cases. In this in-depth guide, we'll show you how to use FaceCheck.ID, a fantastic...
Facial Recognition Resources
Facial Recognition. Facial recognition technology measures and matches the unique characteristics for identification or authentication. Face biometrics have the potential to be integrated anywhere you can find a modern camera. While controversy has emerged over how law enforcement authorities use facial recognition, many police officials have argued that the technology helps them to fight crime, and it can also be used to identify missing persons and the victims of human trafficking. Facebook...
Facial Recognition: Understanding the Basics
Facial recognition is becoming more important in our daily lives. To help you understand this technology better, we've compiled the best videos from trusted experts. You'll learn about how facial recognition works on your smartphone, its impact on your privacy, and the new improvements made during the pandemic. This guide is designed to be simple and clear, giving you a straightforward look at how facial recognition is changing the way we live and interact with technology. How do I perform a...
Find Criminals by Face Pic
Fight Against Crime Gets Easier With FaceCheck.ID Are you tired of porch pirates or worried about who you might meet on your next date? Say hello to FaceCheck.ID! Powered by cutting-edge facial recognition tech, it helps you proactively contribute to your personal safety and community. Here's the exciting part: FaceCheck.ID lets you search-by-face the largest public databases of mugshots, fugitives, inmates, gang members, and registered sex offenders. So, whether it's nabbing that package thief...
Find OnlyFans Profile by Photo using Face Search Engine
If you're looking for someone on OnlyFans , but all you have is a picture of them, you're in luck! With a new reverse image search tool called FaceCheck.ID face search engine, you can now find an OnlyFans profile by photo using the power of facial recognition. Can you use the OnlyFans website to find people by photo? If you're looking for someone on OnlyFans, you may wonder if there is a way to search for them by photo. Unfortunately, OnlyFans does not have a search function that allows you to...
Find Someone on Fansly by Photo in 4 Easy Steps
Searching Fansly by Image is Easier than Explaining Grandma Your Browser History Finding a Profile on Fansly Doesn't Have to Be a Wild Goose Chase. Fansly has become the digital playground where finding someone by photo feels like a wild goose chase without the geese. Trying to locate a profile? It's like seeking a needle in a haystack in this bustling online community, and there's no handy magnet to guide your way! Search Fansly Profiles with FaceCheck.ID – It's Easy Peasy! Want to find a...
Find Twitter Profiles by Photo using Search by Face Engine
In this day and age, social media is a powerful tool that can be used for many different purposes. One way to maximize its potential is by using image search to find Twitter profiles by photo. This can be done with the help of a face search engine called FaceCheck.ID. Can you use the Twitter app to find people by photo? No, the Twitter app does not have a function to find people by photo. However, you can use a 3rd party face search engine FaceCheck.ID to search for Twitter profiles by image...
Find YouTubers by Photo using Facial Recognition
Using AI to Connect Photos to YouTube Personalities Have you ever seen someone in a YouTube video and asked, "Who is That?" And you wanted to find out who they are? Well, now there's an easy way to do just that - with FaceCheck.ID you can search YouTube thumbnail images by face! Can you use YouTube to find people by photo? No, you can't use YouTube to find people by photo. But you can use 3rd Party tool FaceCheck.ID. Just head to FaceCheck.ID and upload a photo. FaceCheck.ID will then show you...
Going on a Date? Lookup Child Sex Offenders by Photo
Steering Clear of Child Sex Offenders: Online Dating Tips for Single Moms. Online dating has revolutionized the way we meet new people and explore potential relationships. Yet, it also presents a host of challenges, particularly for single mothers. Given the nature of their responsibilities and the need to ensure not only their safety but also that of their children, the stakes are even higher. Among these concerns, one stands out: the presence of child sex offenders and pedophiles on dating...
Google's Image Search vs. Yandex's Image Search: A Detailed Look
When you use Google's reverse image search, you can find where a photo appears online or see pictures that look similar. Yandex, a popular search engine in Russia, also has a reverse image search, but it works differently. Yandex focuses on finding the same faces in different photos. The Impact of Facial Recognition on Search Engines. Google and Yandex differ in one key aspect: facial recognition. With Google, you can search for faces by entering names. Yandex flips this - you can search for...
How can I find a person with just a picture?
Unraveling a Family Mystery: Using FaceCheck.ID to Identify People from Photos Have you ever held an old family photograph, featuring a face you can't place but feels hauntingly familiar? That was my situation. In my hand was a 1990s photo of a young woman, her smile timeless, her eyes filled with stories I longed to know. She was, as my grandmother hinted, a distant relative from Taiwan lost in the tides of time. My quest was not just to discover her name but to reconnect with a missing piece...
How do You Reverse Image Search on Dating Sites?
Reverse Image Search Can Protect You From Scams in Online Dating Online dating has gone mainstream, with millions of people turning to apps and websites to find partners. But the anonymity of the internet has also given rise to catfishing and dating scams using fake profiles and fictitious sob stories to manipulate victims. As you navigate modern dating spaces, you need tools to shield yourself from deception. This is where reverse image search comes in – services like FaceCheck.ID allow you to...
How to Enhance Low-Resolution Blurry Face like a CSI Detective
Revealing the CSI Mystery in Digital Face Restoration Notice that AI face-enhancement restoration algorithm rendered the subject with a wider nose. That is because the information about the width of the nose in the source image is simply missing and the AI is guessing the nose width based on a statistical model. The intriguing world of CSI (Crime Scene Investigation) has fascinated millions of viewers with its unique blend of science, technology, and detective work. One of the most popular and...
How to Find an Unknown Person's Name and Details With Just a Picture
Step by Step Guide The power of technology and the internet has made it easier than ever to connect with people and find information. Whether you are trying to identify a person from a photograph you found or are seeking more details about someone you just met, this step-by-step guide will walk you through the process of finding an unknown person's name and details using just a picture. Remember, it is important to use the information obtained ethically and responsibly. Let's begin! Try Facial...
How to Find Anyone Online: A Comprehensive Guide to Internet Sleuthing
Why people search for others online. In today's digital age, the internet has become a powerful tool for connecting with people. Whether you're trying to find a long-lost friend, track down an old flame, or simply verify someone's identity, searching for someone online can save you time, energy, and even money. It's no surprise that more and more people turn to the internet for help in finding the information they need about others. Search by Face and Find Anyone Online Using a Photo. The wide...
How to Find Images on the Web
Reverse image search allows users to search for images using an image as the starting point rather than the usual textual keyword or question. Several websites offer this type of service for free. It's Simple. If you're looking for a picture of a particular object, you can find it using a simple reverse image search engine. These services have a wide range of features, including the ability to identify the source of an image. For example, you can use them to locate a picture of an anime...
How to Find People on Social Media by Photo
Snap, Search, and Connect: Your Guide to Finding People on Social Media with FaceCheck.ID Ever wondered if you could use a photo to find someone on social media? Well, you can, and leading us on this journey is the superhero of photo searches, FaceCheck.ID! Understanding Image-Based Searches. Image-based searches are like having a digital detective at your fingertips. You feed a photo into a smart tool like FaceCheck.ID, and it scours the internet, looking for matches on various social media...
How to Find Pictures of Your Girlfriend Online
Delving into the Murky Waters of Your Girlfriend's Digital Life In today's digital age, it's common for people to have an online presence, sharing their lives through pictures on various platforms. While it's important to maintain trust and respect in a relationship, there may be instances where you want to find pictures of your girlfriend online to reminisce about shared memories or simply enjoy her photos. This article serves as a comprehensive guide to help you navigate the process of...
How to Find Pictures of Yourself on the Internet
Discover and Minimize Your Digital Footprint Ever wondered where pictures of yourself are lurking on the internet? In today's digital age, finding personal photos online is a common concern. We'll walk you through various strategies for locating those elusive pictures, making your online search journey a breeze. Furthermore, we'll discuss the importance of being aware of scammers who may steal pictures of you for malicious purposes. Mastering Search Engines for Finding Personal Photos. Google...
How to Find Someone by Doing Reverse Face Search
A reverse face search is a great way to find a person of interest. The Internet has many different methods for finding a person's face. Google Images, Yandex, PimEyes, and Facebook are just a few options. You can also upload an image and paste the URL into a search box to find similar photos. Google Images. Google's Images reverse search is a good starting point to look up photos and identify people. You can use the app on your iPhone or Android device. It also supports drag and drop of images...
How to Find Someone on Instagram Using a Picture
A Step-by-Step Guide with FaceCheck.ID Image Search Finding someone on Instagram with only their picture is not easy. Standard reverse image search methods fail, but FaceCheck.ID offers a solution. This tool uses facial recognition technology to help you find Instagram profiles from photos. This article will explore FaceCheck.ID's capabilities, discuss the limitations of Instagram's search function, and provide a step-by-step guide on using FaceCheck.ID effectively. Understanding Instagram...
How to Find Someone Online
The ability to find someone online is a helpful tool for a variety of reasons. You may want to reconnect with a lost friend or family member. You may need background checks on prospective employees or verify that someone you met online is real. Regardless of your reason for needing to locate someone, you can use the Internet to find them instantly. Find Someone Using Image Search Engines. If all you have is a picture of a person, the usual course of action is to try to use a search engine like...
How to Find Someone Using a Screenshot
If you want to find someone by taking a screenshot from a video or website, the most effective reverse image search engine to find someone by a screenshot image is FaceCheck.id. FaceCheck uses cutting-edge facial recognition technology and is made especially to find people by a screenshot image of their face. How to reverse image search to find someone. You probably already tried big search engines like Google or TinEye to search for someone by photo. However, you found that they are not...
How to Find Someone's Instagram Without Knowing Their Username
Have you ever found yourself scrolling through your photo gallery, stumbling upon a picture of someone you met at a party, a conference, or perhaps a long-lost friend from school, and wishing you could reconnect with them on Instagram? But there's a catch: you don't know their username. It seems like a dead end, right? Not quite. With the advent of face recognition technology, tools like FaceCheck.ID offer a new way to bridge this gap. In this guide, we'll walk you through how to use FaceCheck...
How to Reverse Image Search a Screenshot with FaceCheck.ID
Discover the Power of Reverse Image Search. Have you ever seen a picture on your screen and felt the urge to look up the person or product featured within the image? Perhaps you wanted to discover more about the individual, find similar products, or learn the context behind the image. In this guide, we'll show you how to reverse image search a screenshot, introduce you to an innovative tool called FaceCheck.ID for looking up faces, and explain why Google Lens is the best choice for objects and...
How to Reverse Image Search from Android in 4 Steps
Guide to Finding People and Places with Android Android – More Than Just a Selfie Machine! Hey there, Android fans! Picture this: you're browsing through your photos, and suddenly, one sparks your curiosity. Maybe it's an old family photo, or perhaps an image of someone you once met at a gathering. You're filled with questions: "Who is this? Could this person be a distant relative? Where else could I find this photo online?" The great news is, your Android device isn't just for calls, games, or...
How to Reverse Image Search from Your iPhone
In today's digital age, reverse image searching has become an essential tool for identifying objects, places, products, and even people. It's a technology that transcends simple text-based queries, allowing users to delve deeper into the digital world. Reverse Image Search on IPhone. The FaceCheck.ID reverse image search web app is compatible with the latest iPhones including iPhone 14 Pro , iPhone 14 , iPhone 13 , iPhone SE , and iPhone 12 . Reverse Image Searching from Your iPhone is Easy...
How to Reverse Image Search Mugshots
Crime Prevention & Community Vigilance Technology has become an increasingly significant factor in promoting public safety and transparency. One such development is the reverse image search tool, which has become an essential resource in various fields. One of its innovative applications is searching through a large database of mugshots using the groundbreaking platform FaceCheck.ID. This article will explore how reverse image searching mugshots can significantly contribute to community safety...
How to Run Background Check Using Face Recognition Search Engine
Face recognition search engine to run a background check. A face recognition search engine FaceCheck is an great alternative or a value addition to a regular background check. Read the terms and conditions of the face recognition engine before you search. Local laws vary when it comes to privacy. From a check on a potential date to verifying the identity of a new business partner, FaceCheck can help you get peace of mind. Additionally, here are some things you can do to run a background check...
How to Search Arrest Records and Mugshots by a Photo of a Person
Reverse Image Search Mugshots. With FaceCheck.ID you can upload a photo of a person's face, and our reverse face search engine will scour the darkest corners of the Internet for matching mugshots, arrests, and criminals featured in the news. FaceCheck has indexed millions and millions of violent criminals, child rapists & molesters, registered sex offenders, kidnappers, abusers, murderers, hate crime perpetrators, burglars, gang members, fugitives, terrorists, online dating & romance scammers,...
How to Search Facebook by Photo
Want to Find Someone on Facebook? Try Searching by Their Picture Facebook is one of the most popular social media platforms worldwide, with over 2.7 billion monthly active users. It lets people connect with friends and family, share photos and videos, and join groups with like-minded folks. But, it's nearly imposible to find someone's Facebook profile using only their photo. Fortunately, reverse image search engines can help you easily find Facebook profiles using a photo of a person. How to...
How to Search Instagram by Image
How I Mastered Searching for People on Instagram Using FaceCheck.ID Have you ever come across a photo on Instagram and wished you could find out more about the person in it? Maybe it's someone you met briefly, a face you can't quite place, or a potential influencer for your brand. I've been there too, and that's why I turned to FaceCheck.ID, a facial recognition search engine that's reshaping how we search for people on Instagram. My Journey into Instagram Person Search. Let's face it, finding...
How to Uncover a Romance Scammer Using Just a Picture
Step by Step Guide The power of technology and the internet has made it possible to discover more about individuals, including potential romance scammers. This step-by-step guide will walk you through the process of identifying a romance scammer using just a picture. Remember, it is important to use the information obtained ethically and responsibly. Let's begin! Try Facial Recognition Search Tool. FaceCheck.ID FaceCheck.ID is a powerful facial recognition tool that helps you identify romance...
How to Use Reverse Image Search to Find LinkedIn Profiles by a Photo
FaceCheck.ID lets you find LinkedIn profiles by photo The Best Search Engines for Finding LinkedIn Profiles by a Photo In today's digital age, networking has become easier than ever, thanks to the popularity of LinkedIn, one of the most widely used professional networking platforms worldwide. But, finding someone on LinkedIn can be a daunting task, especially if all you have is a photo. Fortunately, reverse image search using facial recognition technology can help you find LinkedIn profiles by...
How-To Guide for Effective Face Lookup
Harness the Power of FaceCheck.ID to Find Faces on the Internet and Social Media Discover FaceCheck.ID, the ultimate face lookup search engine for finding faces online. Explore our in-depth, step-by-step guide and learn how to use FaceCheck.ID face lookup effectively, responsibly, and ethically. The growing importance of facial recognition technology has led to the development of dedicated face lookup tools for searching specific faces on the internet and social media platforms. In this...
Image Search for Catfish, 3 Steps to Uncover the Fakes!
Image search for catfish is the best way to uncover a fake profile. But first what is "catfish"? It's a digital persona created by someone who has intentionally misrepresented themselves on social media sites. Black Catfish, for example, is an anonymous Instagram account that highlights how easy it can be to dupe people on the internet. You may have heard of catfish or seen posts warning you to beware of them, but are they always easy to spot? The answer is not easy, but it's possible with a...
Image Search to Find Facebook Profiles by Photo using Face Search Engine
We have seen how to use Google's reverse image search and other search engines like Yandex and TinEye. But what about using Facebook's image search? Can we find a profile on Facebook if we have a picture? The short answer is: Yes, you can find a person's profile on Facebook given just a photo with a 3rd party face search engine called FaceCheck.ID . Can you use the Facebook app to find people by photo? No, the Facebook app does not have a face search engine. However, there are several face...
Instagram Image Search to Find Instagram Profile by Photo using Face Search Engine
Instagram is one of the most popular social networking platforms, with over a billion monthly users. With such a large user base, many people are looking for ways to search for specific Instagram users and find out more about them. We'll show you how to use a face search engine to do an Instagram image search and find an Instagram profile by photo. Can you use the Instagram app to find people by photo? You cannot reverse search Instagram through their app and instagram images are not indexed by...
Is There a FREE Facial Recognition Site?
Yes, FaceCheck.ID offers a free tier that lets users tap into its facial recognition capabilities. Before considering premium options, users can test out FaceCheck.ID's free version for its efficiency. How to Use a Free Facial Recognition Site: If you're looking for a free facial recognition platform, FaceCheck.ID is a top choice. Start by accessing FaceCheck.ID and using its free tier, which offers efficient facial recognition capabilities. For those who require more advanced...
LinkedIn Reverse Image Search to Find LinkedIn Profiles by Photo Using Facial Recognition
Introduction to Search by Face. Have you ever seen a photo of someone and wondered how to find their profile on LinkedIn? Well, now there's a way! With the new face search engine FaceCheck.ID , you can search for LinkedIn profiles by photo using the latest facial recognition technology. To do a reverse image search on LinkedIn, head to FaceCheck.ID and upload the image you want to search for or paste in the URL of the picture. FaceCheck.ID will then do a deep search and show you all LinkedIn...
New Search-by-Face Tool for Investigative Journalists
Real-world Applications of FaceCheck.ID in Investigative Reporting The Evolution of Investigative Journalism. The landscape of investigative journalism has dramatically transformed with the advent of digital technology. Among the array of tools available to journalists today, FaceCheck.ID, a facial recognition search engine, stands out for its potential to significantly enhance investigative work. FaceCheck.ID: A Game Changer. FaceCheck.ID is not just another tool; it's a paradigm shift. It...
Reverse Image Search - Social Catfish vs FaceCheck.ID
Explore the Power of Image-Based Search with Social Catfish and FaceCheck.ID for Safe Online Connections Two Leading Reverse Image Search Tools Compared. Hey there, internet explorer! 🌐 Ever found yourself chatting with someone online and wondering if they're really who they say they are? Or maybe you've stumbled upon an old friend's photo and want to reconnect? In this wild world of digital connections, knowing who's on the other side of the screen is more important (and...
Reverse Image Search FAQ
Everything you've wanted to know about searching the Internet by an image but were afraid to ask. Search by Face and Find Almost Anyone Online Using a Photo. Is Reverse Image Search Safe? There is no definitive answer to this question as the safety of reverse image search depends on how the technology is used and who has access to the information collected. Overall, reverse image search can be safe or unsafe depending on its use. If you are concerned about your privacy, it is essential to know...
Search by Face to Find Social Media Profiles
Have you ever been in a situation where you wanted to find someone on the Internet but didn't have any information about them except for their photo? This article will teach you how to search the Internet by face and find someone by their photo. How to search by face and find social profiles. If you're trying to find someone online, one of the first places you'll look is their social media profile. And while most people use their real name and photo on social media, some don't. So how can you...
Search for Actors by their Face
Actor Search Made Easy: A Game-Changer for Identifying Actors on Your TV Screen Have you ever found yourself watching a movie or TV show and wondered, "Where have I seen that actor before?" If you're tired of racking your brain trying to remember their name or previous roles, FaceCheck.ID is here to save the day! Think of it as a Shazam for faces, making your entertainment experience more fun and engaging. Importance of Facial Recognition Technology in the Entertainment Industry. Facial...
Search Instagram by Photo with Reverse Image Instagram Search Engine
Instagram Sleuthing 101: How to Find Instagram Profile Are you trying to look for someone on Instagram but can't seem to find their profile? Maybe you have a picture of them, but don't know their username. Fortunately, you can use reverse image search to find Instagram profiles by uploading a photo on FaceCheck.ID Instagram search engine . Reverse image search is a technology that enables you to search for images using a photo as a query. When you upload a picture, the search engine looks for...
Search Instagram by Pic and Find Anyone's Instagram Profile
The Adventures of the Instagram Sleuth Oh, Instagram... that magical land of flawless selfies, mouth-watering food shots, and too-cute-to-be-real puppies. We've all been there, aimlessly scrolling and double-tapping until our thumbs go numb. But then, out of the blue, you stumble upon a photo of someone who just makes you stop and stare. Maybe it's their magnetic smile, their bold style, or their pet bearded dragon in a tiny sweater. Whatever the case, you have a burning need to find this...
Searching Instagram by Photo: A Guide to Finding People and Accounts
Instagram: A world of selfies, food pics, and cute pets! But, ever felt like finding someone there is like a wild goose chase? 🦢 Enter FaceCheck.ID! It's your magic magnifying glass for Instagram. Dive in as we spill the beans on hunting down profiles, even if you're just armed with a pic or a vague memory of a username! How do you find someone on Instagram by their picture? Finding someone on Instagram using just their pic is challenging, since big image search engines like Google or Bing...
Should I reverse image search myself?
It's a good practice to periodically reverse image search yourself. Doing so can help you monitor your online presence, ensuring that your images aren't being used without your permission or in contexts you're unaware of. It's a proactive step towards managing your digital footprint and safeguarding your personal brand. Can you reverse image search a face? Yes, reverse image searching a face is not only possible but has become increasingly popular and sophisticated...
The 4 Simple Steps To Find Someone Using Face Search Engine
With the release of FaceCheck.ID new face search engine, people are wondering how this technology works and what implications it may have. A face search engine is a powerful tool that can be used to find almost anyone online. This article will show you the four simple steps to finding someone using this new tool. What is a face search engine? A face search engine is a tool that allows you to search the Internet for someone using their photo. You can upload a photo of the person you're looking...
The Rise of Romance Scams: Protect Your Heart and Wallet
The heartless tactics of romance scammers: How they manipulate and deceive their victims. Hey, have you heard about those romance scammers? They're the worst. They prey on people looking for love online, and they're getting pretty good at it. They'll create a fake profile using pictures of someone attractive, and then they'll start messaging you. They'll make you feel special like they're the only one who truly understands you. But before you know it, they'll be asking for money. It's...
Top 4 Benefits of Facial Recognition in Online Dating with FaceCheck.ID
No More Catfish in Your Dating Pool: Get Hooked Up with FaceCheck.ID. The world of online dating has revolutionized the way people connect with potential partners. With the rise of dating apps and websites, it's never been easier to find love or companionship from the comfort of your own home. However, the anonymity of online dating can also make it difficult to confirm that the people you talk to online are really who they say they are. This is where FaceCheck.ID comes in. As a cutting-edge...
Top 6 Reverse Image Search Mobile Sites to Find People, Products, and Places
An image's journey is as vital as its content. With reverse image search, we trace its footsteps. FaceCheck.ID, PimEyes, and Social Catfish: Specializing in Reverse Image People Search. FaceCheck.ID : How to Use : Visit FaceCheck.ID on your mobile. Upload the image of the person you're searching for. The platform will then scan its database for potential matches. Strengths : Designed specifically for people searches, it offers a high degree of accuracy and respects user privacy. Tips : Ensure...
Top 7 Reverse Image Search Engines for Face Search Compared
TLDR. (Too Long Didn't Read). Google, Bing, TinEye, and Image Raider do not work well with faces and searching for people. FaceCheck.ID, Yandex, and PimEyes are face recognition search engines and return good results when searching for people by face. FaceCheck.ID excels when it comes to searching for people on social media. When you want to find a person by photo. There are a few image search engines available, but which one is the best for finding people online? To help you decide, we've...
Tutorial: Reverse Image Search for Instagram
Ever found yourself scrolling through Instagram, spotting a familiar face, but unable to place it? Or perhaps you've encountered a profile that raises an eyebrow, making you wonder about its authenticity. While Instagram doesn't offer a built-in reverse image search feature, and Google's face search capabilities are non-existent, there's a specialized solution that bridges this gap: FaceCheck.ID. In this tutorial, we'll delve deep into the benefits of reverse image search for Instagram and how...
Uncover the Truth Before Your First Date
How a Face Search Engine Can Save You from Scammers and Sex Offenders in Online Dating Online dating is simply finding a romantic partner through the internet. With technology on the rise, it's no surprise that online dating is becoming increasingly popular. According to Pew Research Center, 15% of American adults have used online dating sites or mobile dating apps. The Rise of Online Dating. Online dating has skyrocketed in popularity for a variety of reasons, including the widespread use of...
Unlocking the Power of Facial Recognition Technology: 10 Eye-Opening Facts
Facial recognition technology has become a hot topic in recent years, thanks to its many potential applications across a wide range of industries. In this blog post, we'll take a closer look at 10 fascinating facts about facial recognition technology, from how it works to its many applications. How it Works. Facial recognition technology works by analyzing and comparing unique facial features, such as the distance between the eyes and the shape of the nose, with a database of known faces. This...
Unmasking Romance Scams: Expert Tips to Identify and Avoid Falling Victim
How Romance Scammers Operate In the digital age, romance scams are increasingly common, preying on those seeking love online. These scams involve emotional manipulation and financial fraud. This article examines romance scam tactics and provides tips to stay safe. Establishing Emotional Connections. Scammers typically create fake dating site or social media profiles. Through constant communication and faking affection, they form an emotional bond with targets. The Request for Money. Once...
What is The Most Accurate Reverse Image Search?
Deciphering Accuracy in Image Searches Accuracy in reverse image search is a culmination of several factors: the depth of the database, the sophistication of the algorithms, and the frequency of updates. While many platforms claim supremacy, each excels in its niche: FaceCheck.ID : This platform stands out when it comes to searching for people. With its specialized focus on facial recognition, it delves into a myriad of sources, from social media profiles to news articles, ensuring that if a...
Who is She? Reverse Image Search Your Favorite Adult Film Star!
Discovering more of their content was never easier... In the ever-growing, steamy world of adult entertainment, discovering new adult film stars can be like opening a treasure chest of guilty pleasures. But what happens when you can't quite put a name to that smoldering face that has you reaching for a cold shower? Don't fret, my friend! FaceCheck.ID is here to save the day! This reverse image search website is specifically designed to help you identify adult film stars faster than you can say...
Yilong Ma: Elon Musk's Doppelgänger or a Deepfake Masterpiece?
The Rise of a Doppelgänger. Yilong Ma, often referred to as Elon Musk's Chinese doppelgänger, has been at the center of a controversy regarding his authenticity. Known for his striking resemblance to the Tesla CEO, Ma has gained significant attention on social media platforms. However, his sudden rise to fame has sparked debates about whether he is a real person or a product of deepfake technology. @mayilong0 From Ma Yilong's love for Musk #elonmusk #tesla @mayilong0 @elonxmusk ♬ Sunroof -...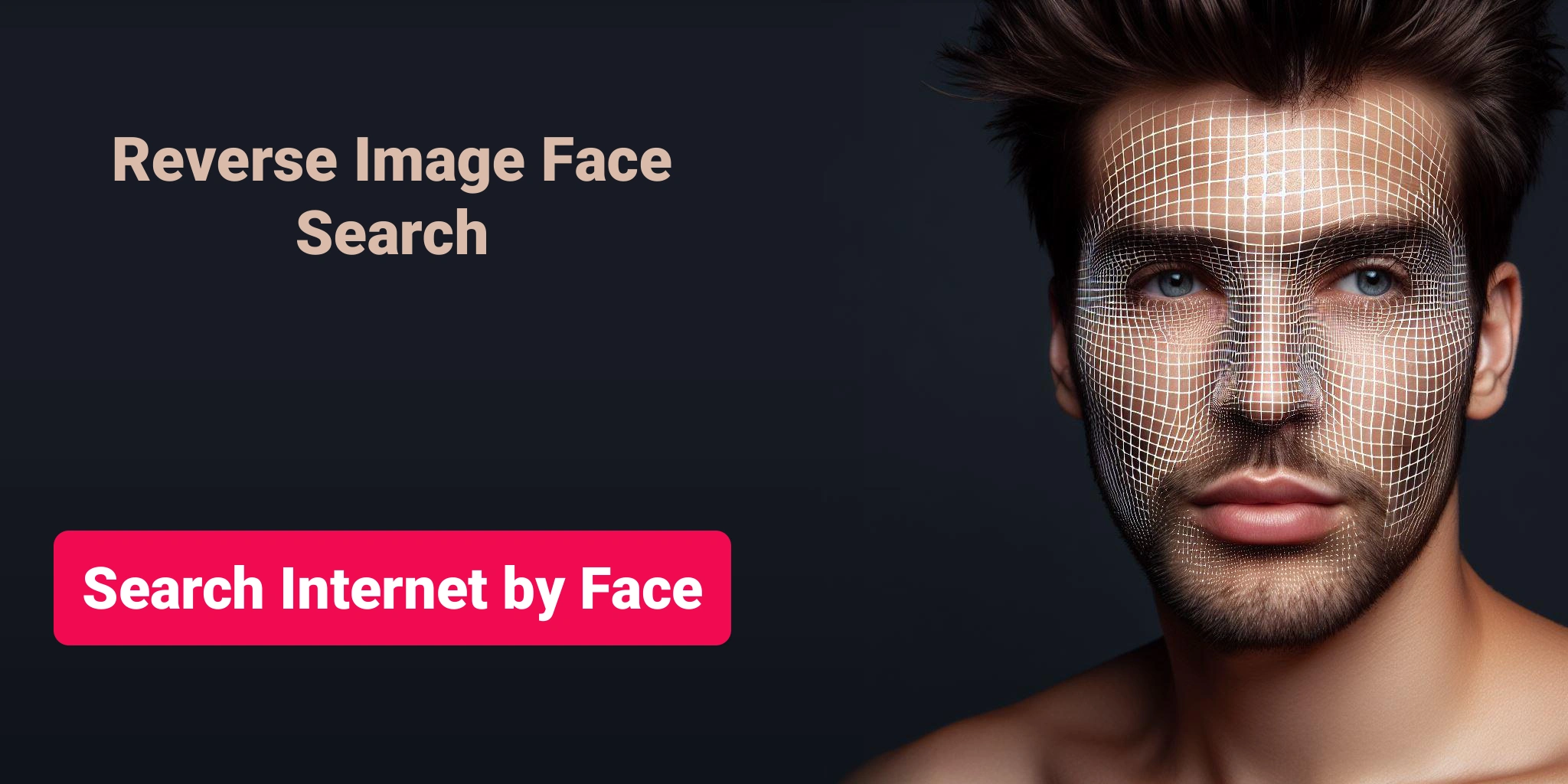 On the subject in other languages
---
Glossary: Reverse Image Search & Related Terms