Top 7 Reverse Image Search Engines for Face Search Compared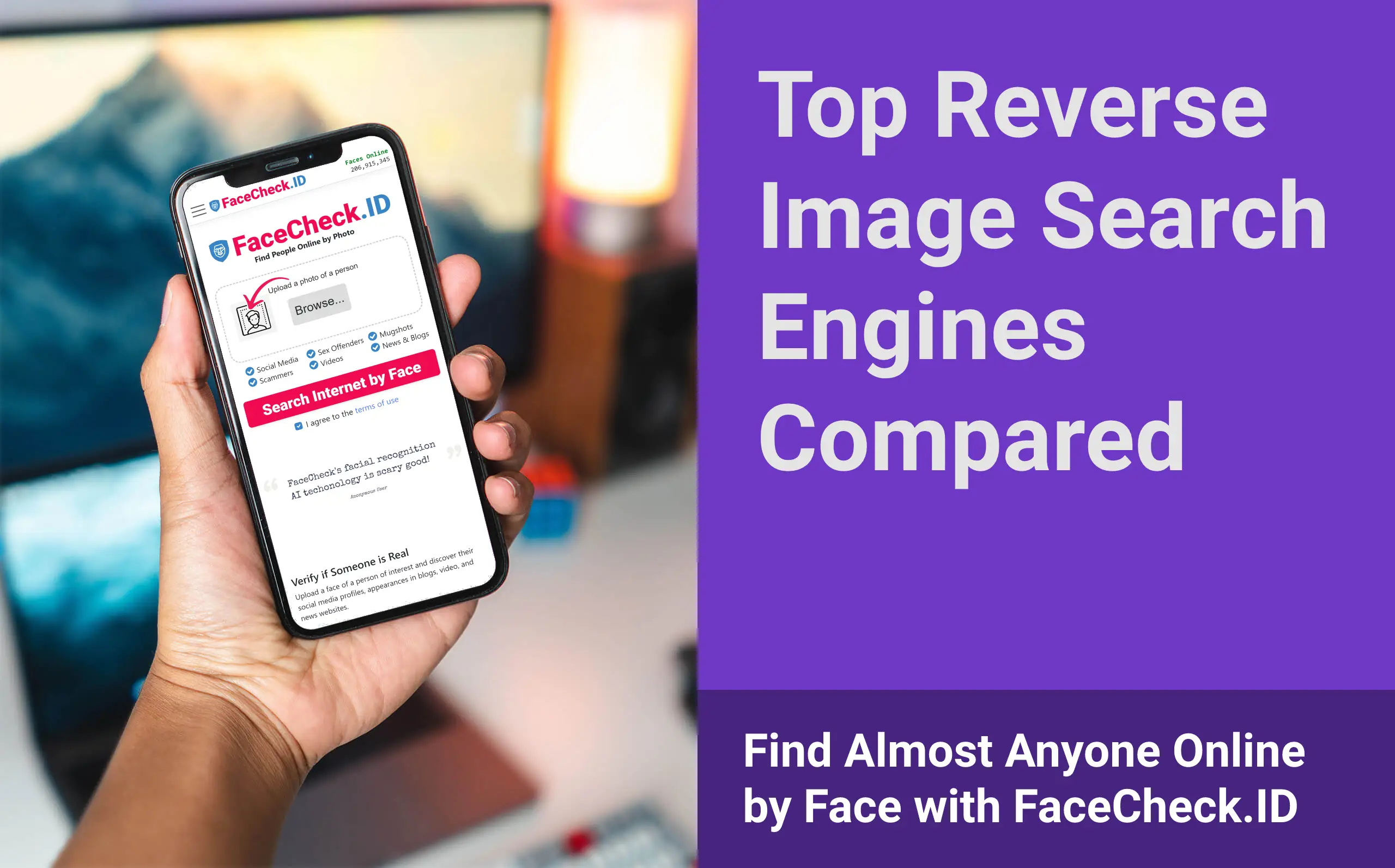 In this article, we're going to discuss
TLDR. (Too Long Didn't Read)
Google, Bing, TinEye, and Image Raider do not work well with faces and searching for people. FaceCheck.ID, Yandex, and PimEyes are face recognition search engines and return good results when searching for people by face. FaceCheck.ID excels when it comes to searching for people on social media.
When you want to find a person by photo
There are a few image search engines available, but which one is the best for finding people online? To help you decide, we've compared the top seven reverse image search engines. Google Images and Bing Images are the most popular and well-known options, allowing you to search either by keyword or by image. TinEye is another popular choice that's known for its ability to find similar images, Yandex Images, and Image Raider are other options. FaceCheck.ID is the new kid on the block.
FaceCheck.ID
FaceCheck.ID is a reverse image search engine that has the most advanced facial recognition technology. It can find people's social media profiles by searching for a photo of that person. On top of that FaceCheck also searches a vast number of faces of criminals, sex offenders, child predators, arrest mugshots, romance scammers, swindlers, gang members and other delinquents.
Google Images
Google Images reverse image search is a handy tool that can be used to find additional information about an image or to find similar images. Google Images is a popular reverse image search engine, and it's easy to use. Go to Google Images and click on the camera icon in the search bar. Then, you can either upload an image from your computer or enter the URL of an image. Once you've done that, Google will show you results for similar images, as well as any information that it has about the image itself.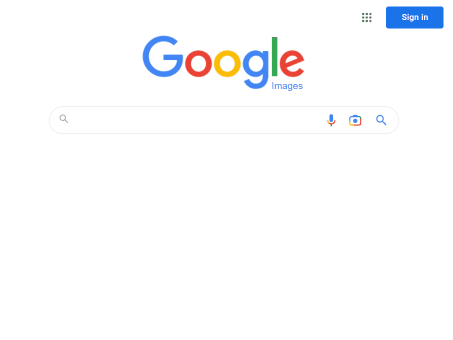 Google does not work well with faces, it doesn't have facial recognition
TinEye
TinEye is one of the largest reverse image search engines. With TinEye, you can upload an image from your computer or enter the URL of an image to search for it. TinEye will then return results of other instances where that same image appears online. You can use TinEye to find out where an image came from, how it's being used, and even who owns the copyright to it.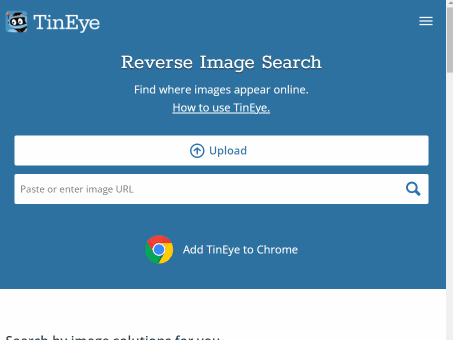 TinEye does not have face recognition technology
Karma Decay
Karma Decay is a reverse image search only for Reddit. This allows Karma Decay to determine if an image was posted on Reddit. You can choose to upload an image, enter the URL of an image, or the URL of the Reddit page where the image was posted to check if it was posted in other subreddits.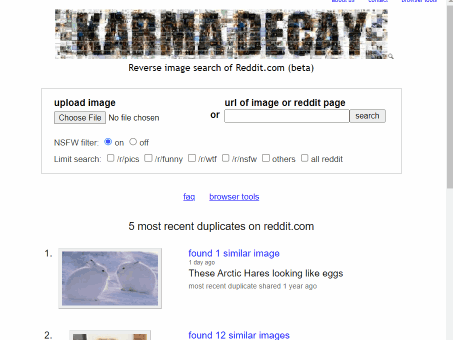 Not recommended for finding people by face photo
Bing Images
Microsoft's Bing search engine has a built-in reverse image search feature that's just as good as Google's. Just go to Bing Images and click on the camera icon in the search bar. You can then paste in the URL of an image, upload an image from your computer, or drag-and-drop an image. One big drawback is that Bing Images does not work well with faces. It's made for searching for comercial products rather than faces of people.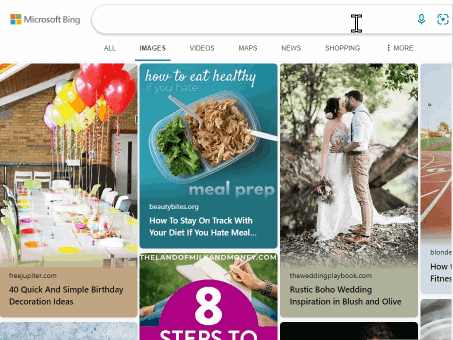 Bing does not work for reverse face search
Yandex
Yandex is a Russian search engine that offers a unique reverse image search feature. Just like Google, you can upload an image or enter a URL to search for similar images. However, Yandex also offers the option to search by keyword or phrase. This can be handy if you're trying to find images of a specific thing, like a particular type of flower.
Yandex's image search results are displayed in a grid, with thumbnails of each image. You can click on any image to enlarge it, or view the original URL where it was found. Beneath each image, you'll see how many other websites are using that same image. This can be useful for finding out if someone has stolen your photo, or if an image is widely used across the internet.
Overall, Yandex is a great option for reverse image searching. It's easy to use and provides good results.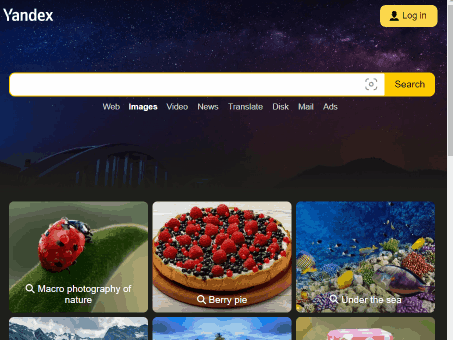 Yandex gives good results when searching for faces
PimEyes
PimEyes is a great facial recognition search engine that's designed for finding your own photo on the Internet. It's against their terms of service to search for other people. You can upload images of yourself and let the engine periodically send you reports on where your photos were found. It's a good tool for spotting copyright infringement of your photos but it's only available with a paid subscription.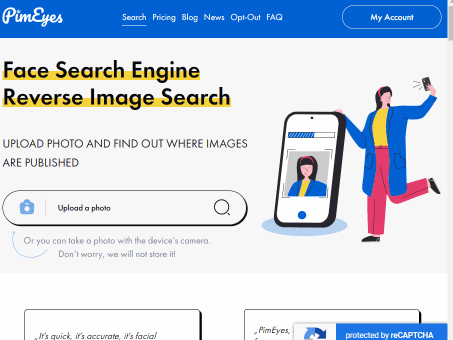 Works great! Recommended but limited to your own photos
Reverse Image Search Engines: Summary
Reverse image search engines are extremely helpful tools for finding online images and people. We recommend using all of these engines when searching to get the most comprehensive results possible. For products, Bing or Google Images are great. For finding a person by face FaceCheck.ID returns the best results for social media, followed by PimEyes and Yandex.
---
Read More on Search by Selfie
Demystifying Image Search: The Difference Between Reverse Image Search, Visual Search, and Face Recognition Search
The world of digital images is rapidly evolving with a variety of tools that help us search and identify images on the web. Among these tools, Reverse Image Search, Visual Search, and Face Recognition Search stand out for their unique capabilities. However, despite their similarities, they each offer distinct functionalities. Here, we will delve into these three types of image search and highlight their key differences. Reverse Image Search. Reverse Image Search lets you find information...
---
On the subject in other languages
---