How to Find Someone by Doing Reverse Face Search
A reverse face search is a great way to find a person of interest. The Internet has many different methods for finding a person's face. Google Images, Yandex, PimEyes, and Facebook are just a few options. You can also upload an image and paste the URL into a search box to find similar photos.
In this article, we're going to discuss
Google Images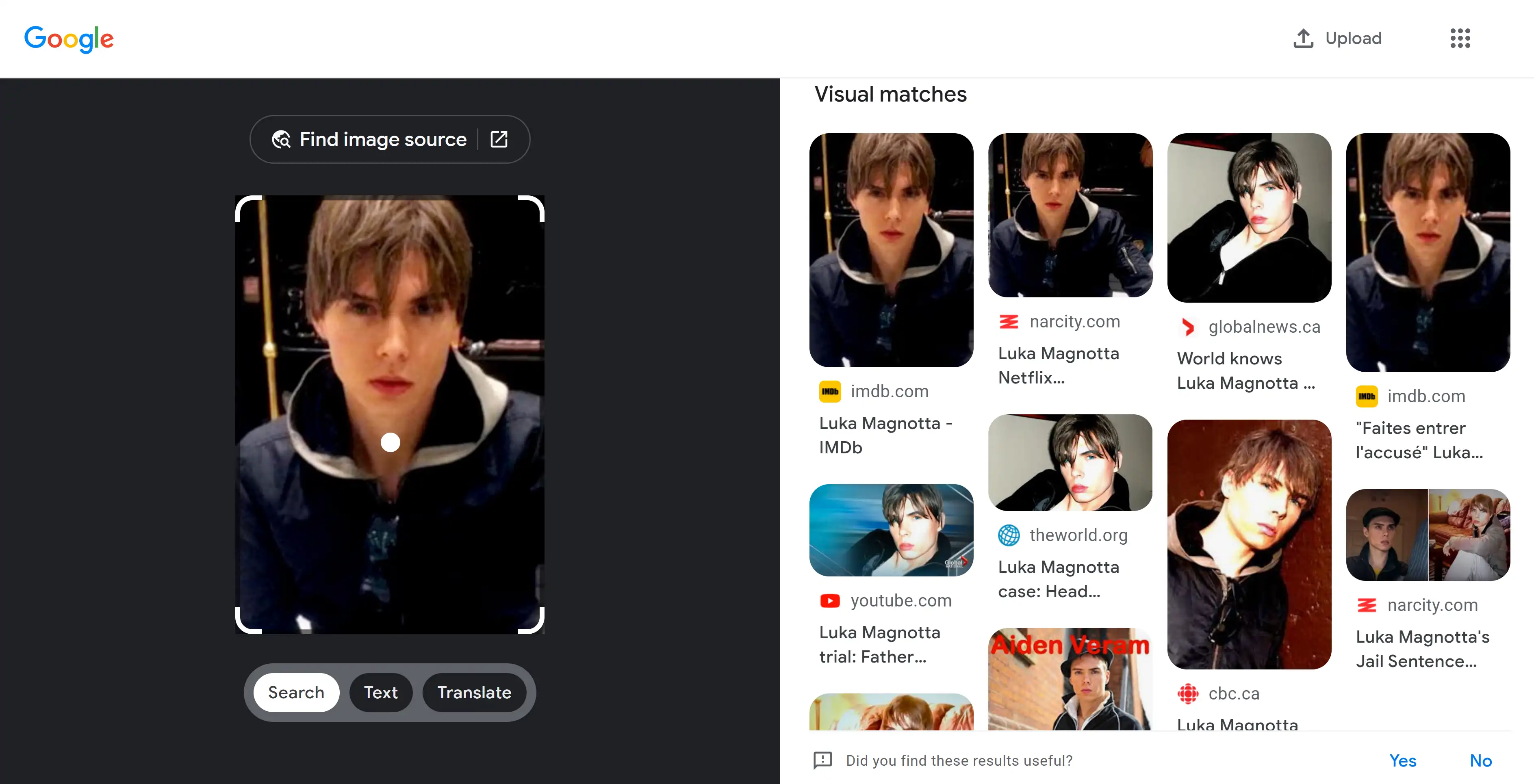 Google's Images reverse search is a good starting point to look up photos and identify people. You can use the app on your iPhone or Android device. It also supports drag and drop of images. Once you have a photo on your device, you can open the Google Images app and use the search features.
Google Images is the most popular reverse image search engine. All you need to do is upload an image of yourself or someone else, and Google will find results that match your criteria.
Google Photos reverse face search is useful when spotting stolen or fake images. People now have access to cameras all the time, and unauthorized photos can spread quickly on the Internet. Though reverse image searches may seem controversial, the technology is beneficial and can help you find stolen photos, spot fake profiles, and even scam artists.
UPDATE: Google Photos' face recognition feature was discontinued. Hence Google is not a good option when it comes to finding people.
Google's search by image feature is easy to use and available for personal and commercial purposes. You can upload a photo, paste a URL to Google Images, or choose an image from Dropbox or Google Images. Once your search is done, you'll be able to compare your photo to millions of other images that match your query. If the search is successful, you can also find the person's social media accounts and contact details.
Reverse image search engines have advanced tremendously in the last decade, and their use in consumer-facing applications has increased. The ever-growing amount of indexed material, including photos, has created a rich and endless supply of material for machine learning to process. With the recent launch of FaceCheck, facial recognition AI is entering the consumer space.
Yandex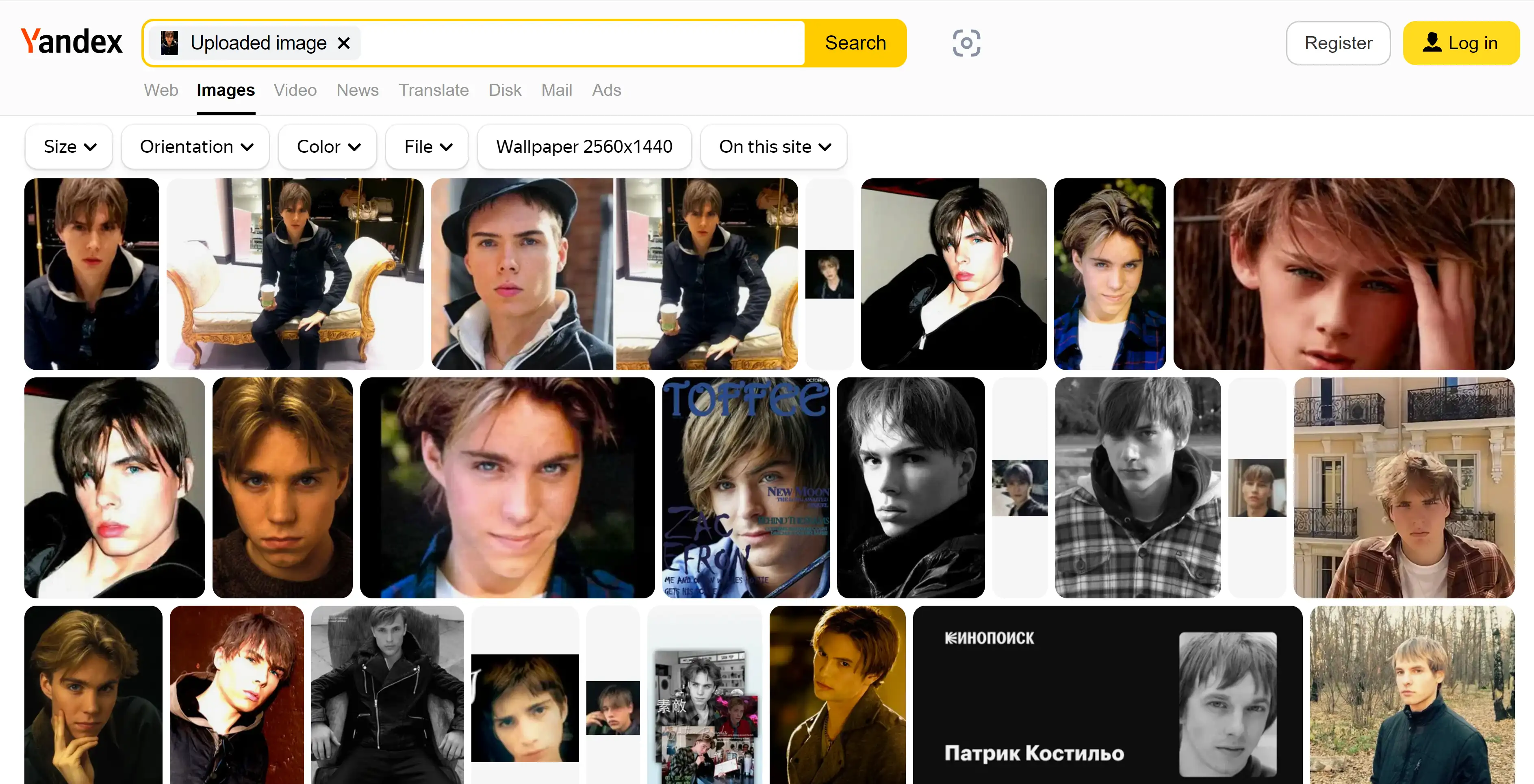 Yandex reverse face search features a good face recognition algorithm that can match faces in photographs. The software looks for similar photos of a person with similar clothing, lighting, and features. Depending on the results, the website will show you an image or a URL of that person. If no image is found, Yandex will suggest results based on similarities.
Yandex is more accurate than Google when identifying a person's face from an image. Unlike Google, Yandex understands an image's shape, pattern, and color scheme so it can return better results. You can also upload a pic and store it on your computer.
Using this technology, Yandex can match faces from millions of photos. The software uses machine learning and AI (artificial intelligence) to identify people in pictures. This technology can also detect copyright violations. The software is free and open to the public. However, there are some limitations. It does not work on social media.
Another good option for using Yandex is its reverse image search feature. This feature allows users to identify fake profiles in a few simple steps. You upload an image to the reverse image search bar, wait for the results, and look for websites that use that image. Then, you can decide if the profile you're looking at is fake or not.
Google Images is another popular option for searching for a face. Similar images are stored in Google Images and can be searched using a reverse image search. Searching for a face is similar to using the regular Google text search. All you have to do is upload the image to Google, and it will begin searching for results based on both groups of photos.
PimEyes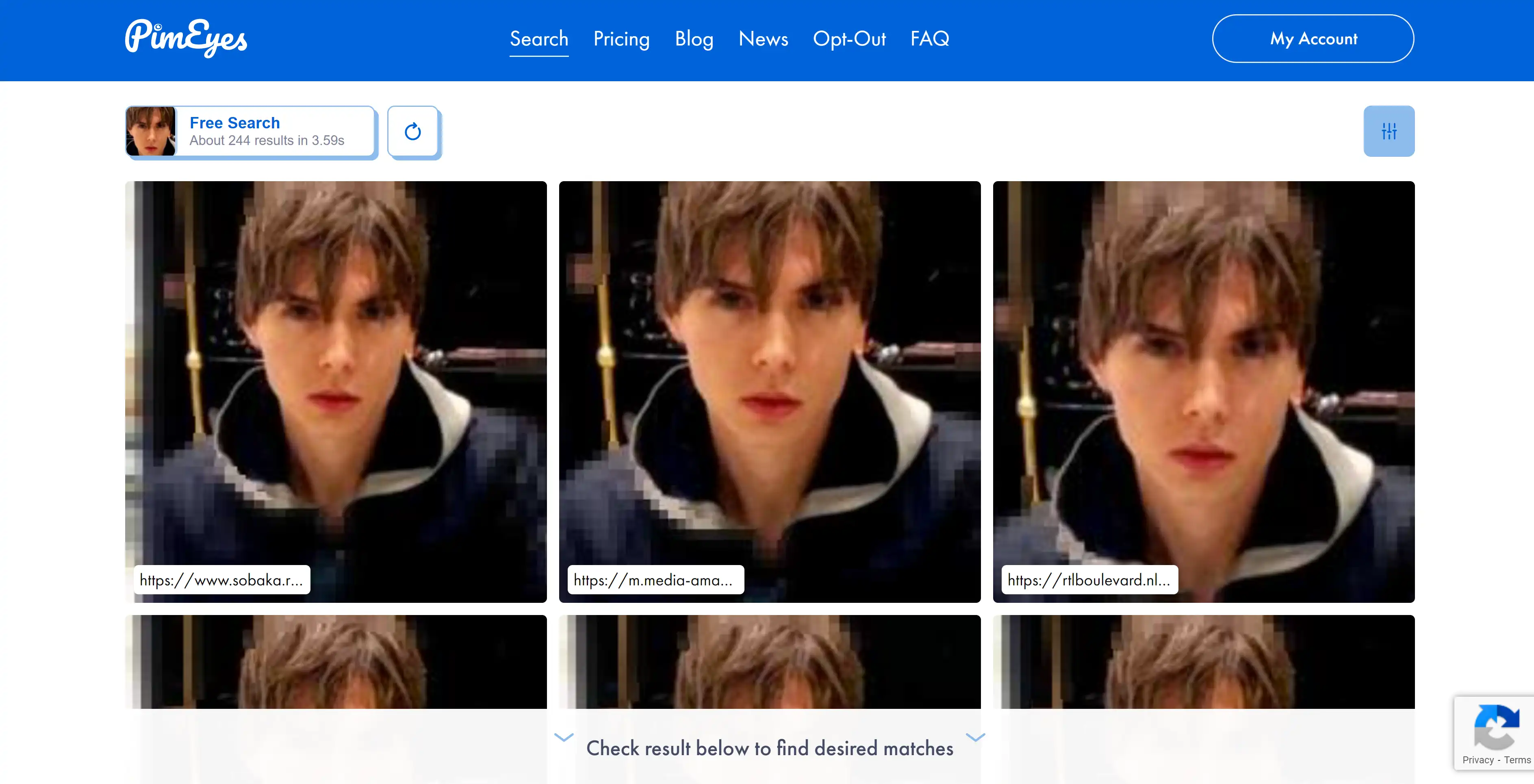 PimEyes is a reverse face search service that allows you to search for faces. If you're looking to find your own face online, PimEyes will be able to help you out with this. It will search through millions of images and return results based on whether the face is similar to the one you're looking for. They have both free and paid options.
While PimEyes may seem like a fantastic tool, it has some severe disadvantages. For example, it's not safe to use if you are a child or a teenager since it can show you x-rated results. The service's terms also state that you are allowed to only search for your own face, which is a big drawback.
If you want to ensure your image is not shared, you can request that PimEyes remove it from their database.
PimEyes reverse image search is a valuable tool to check if someone is using your photo. You can check whether your face is in a picture online and sign up to receive email notifications whenever PimEyes finds a new photo containing your face.
PimEyes allows you to upload up to 25 pictures and get an email alert whenever a new match comes along. PimEyes justifies this by stating that multiple photos will increase the accuracy of its search. If you're looking for someone who stole your pics, it's easy to find them through PimEyes.
PimEyes' creators aim to shift the responsibility for misuse to the users, which means it's important to keep privacy in mind when using the service. PimEyes recommends that users not upload pictures of third parties, such as your neighbors.
Facebook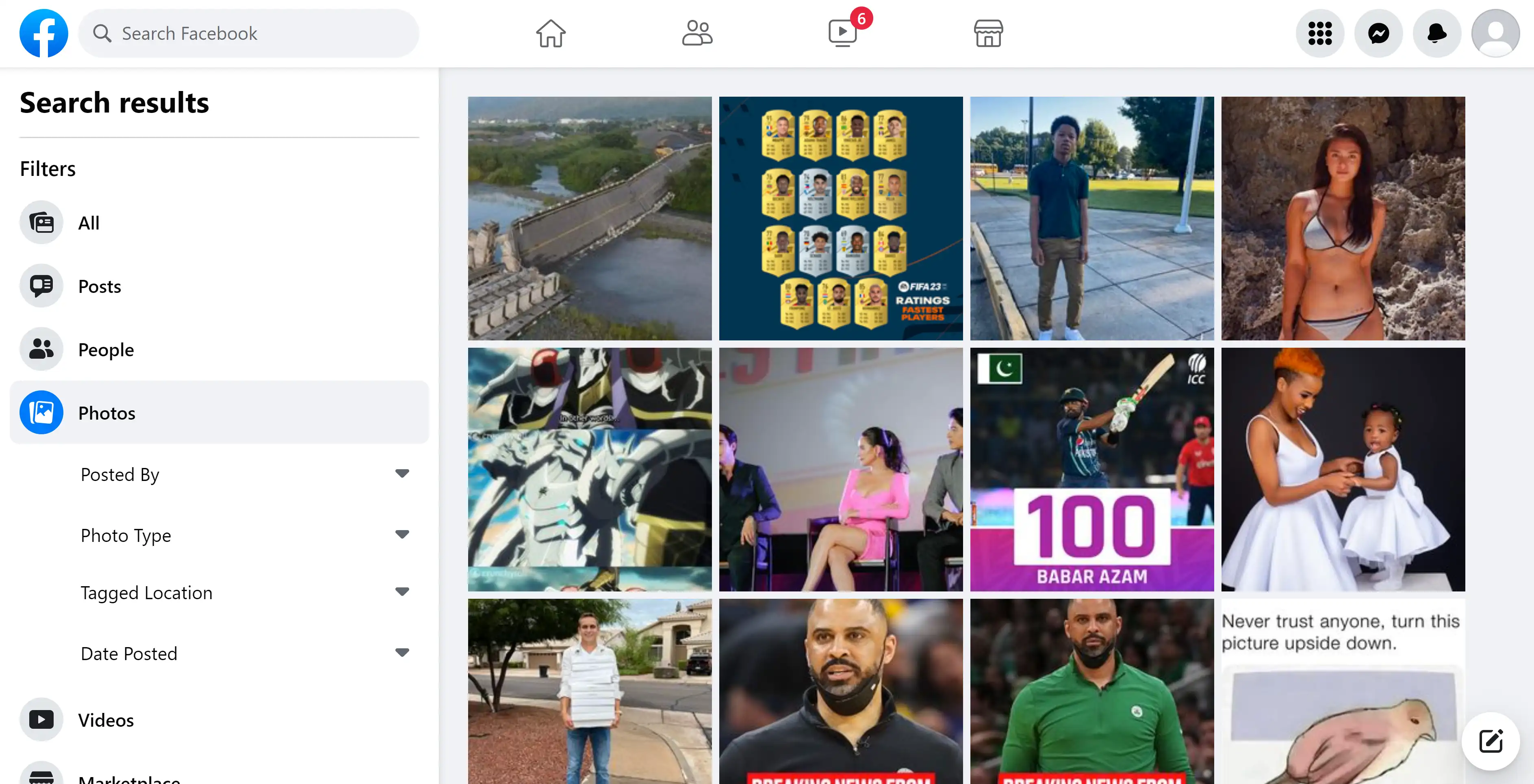 Facebook does not have a reverse face search tool, so you can't search for profiles by face using a single image. Luckily, there are other methods to determine if a profile is fake. For example, you can try to find the profile's owner on Yellow Pages-type websites, although most of them are scams. Instead you can try a service called FaceCheck.ID, which searches for images of people on Facebook.
Facebook also has a feature called Image Search, which lets you search for a profile's photo by text only. This is helpful if you want to identify a particular person. However, you must be sure to use this tool only for specific purposes. It's unreliable and may not work well if you're trying to find a friend's photo.
Another way to do a reverse face search on Facebook is to download a person's photo from the website. This feature only works if the picture has been made public.
You can also search for a specific image on Facebook by using its search bar. However, you should note that the privacy settings on Facebook limit your ability to search for a particular image. You can use image search engines to locate the owner of a particular image.
Facebook has 200 million pictures uploaded each day. You can search for a specific person by a picture and other related data. In addition to a photo, you can also search by first name, city, or school. Then, you can find out about their relationship status or other related information. The search features on Facebook can help you find similar photos online.
However, a reverse image search will not work for photos of people who have made their profiles private. You can use a reverse image search engine to discover the owner of an image. Moreover, you can also use this method to find out the location of a photo on Facebook.
FaceCheck.ID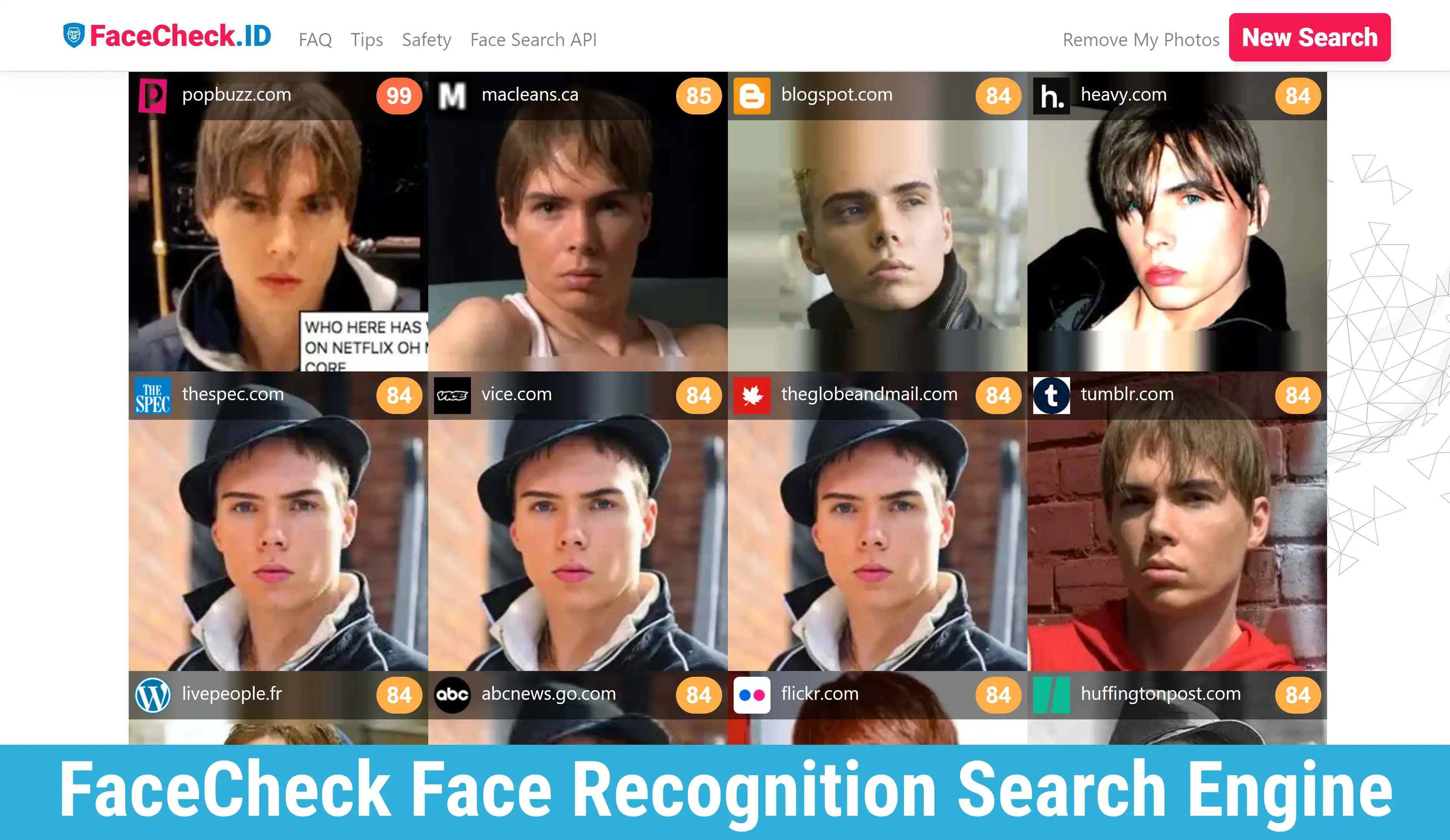 FaceCheck is a cutting-edge face recognition search engine, providing the quickest, simplest, and most accurate way to run a due diligence check on someone.
With FaceCheck, you can search for other people's photos to find their Instagram, FaceBook, Twitter, and other social media profiles and also check them against a list of sex offenders, criminals, gang members, thieves, arrest mugshots, news, and blog websites.
Also, you can search for your own photos to find other people stealing or misusing your photos.
---
Read More on Search by Face
All About Face Recognition Technology
Face recognition technology is everywhere. The technology can be used for several applications, from unlocking your phone to tagging friends on social media or keeping track of individuals at airports. Even so, many people are unsure about how it works and how it's implemented in different contexts. What are the pros and cons of face recognition technology? How do you use it, and what are some examples of its use? Keep reading to learn more. What Is Face Recognition Technology? Face recognition...
---