How to Find Images on the Web
Reverse image search allows users to search for images using an image as the starting point rather than the usual textual keyword or question. Several websites offer this type of service for free.
In this article, we're going to discuss
It's Simple
If you're looking for a picture of a particular object, you can find it using a simple reverse image search engine. These services have a wide range of features, including the ability to identify the source of an image. For example, you can use them to locate a picture of an anime character. You can also search for a specific location with these services.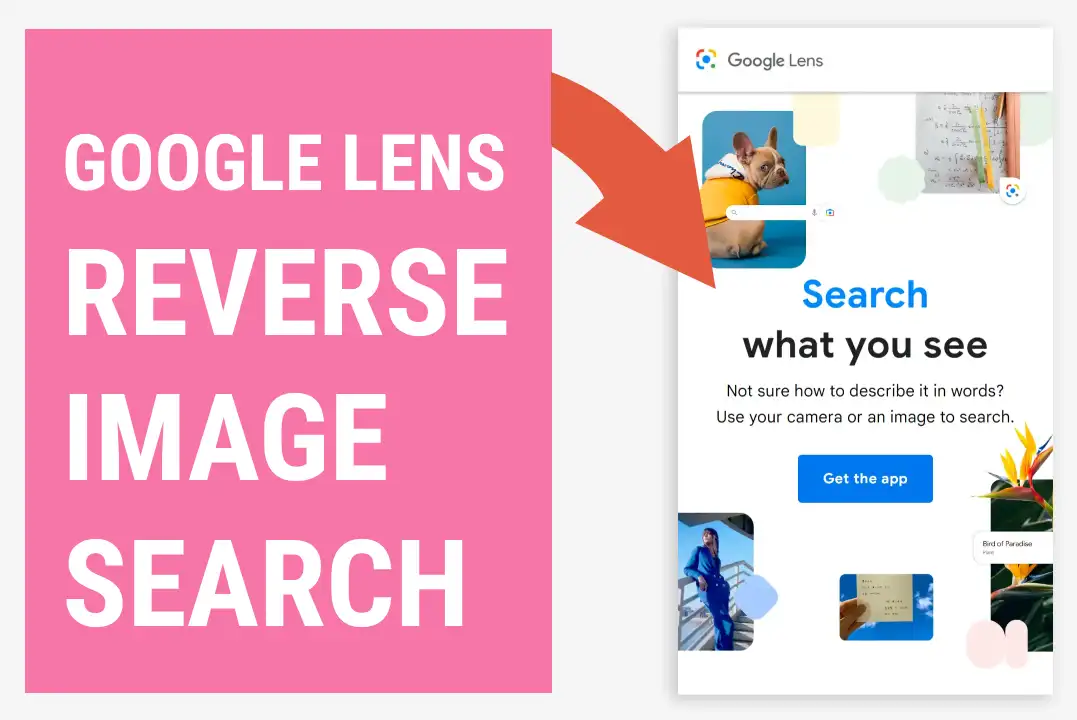 Google Lens is an excellent example of a simple reverse image search tool. This app lets you search through a vast database of images and find similar items. This app is straightforward to use and has many valuable features. Besides image searches, it can scan QR codes and find similar products. It also allows you to share images with friends on social media.
A reverse image search can also help you avoid plagiarism and ensure that your pictures are original. You could get into trouble if someone else has used your photo without your permission. By identifying the source of an image, you can prevent any misunderstandings from affecting your SEO. Further, you can also use it to track the popularity of pictures uploaded on your blog.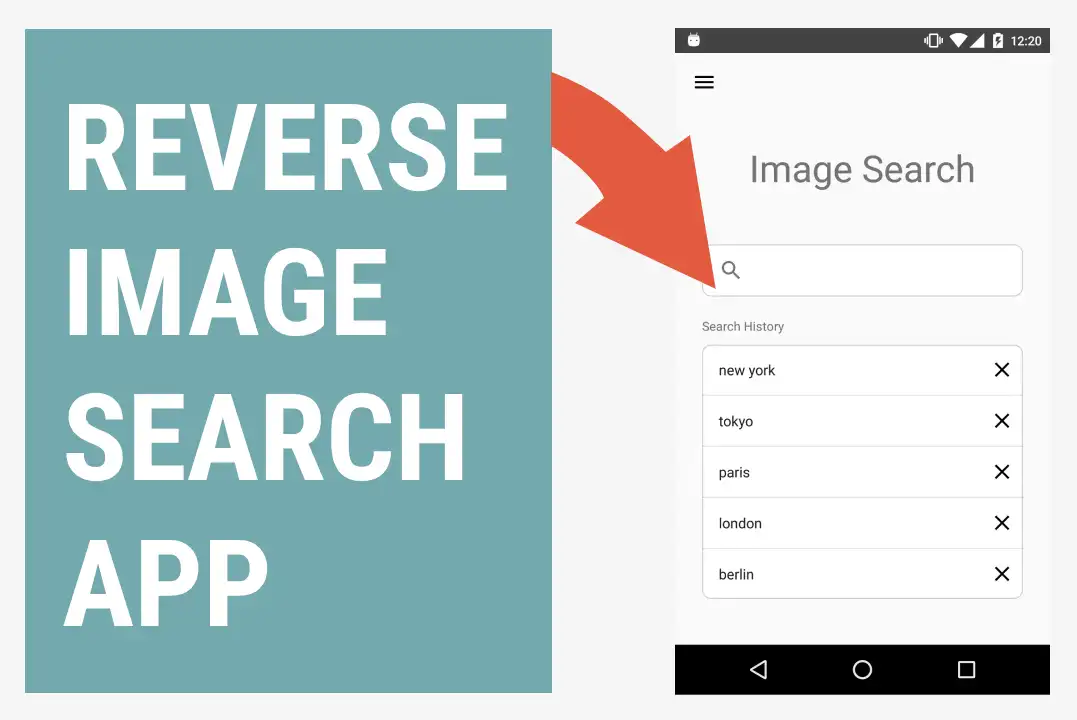 Another popular mobile app for this purpose is Image Search, which enables you to search and share images from within the app. You can always share an image to perform a reverse image search if you don't have an internet connection. Alternatively, you can upload an image through the app. However, sharing a photo with others can be easier and more convenient.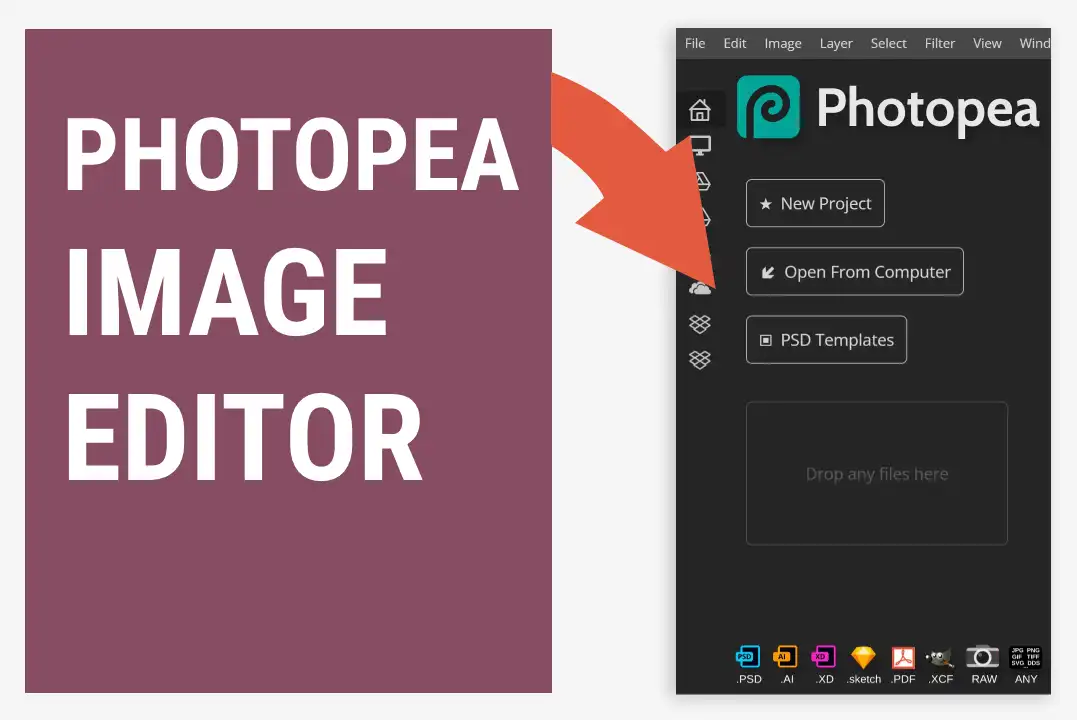 Another simple way to conduct a reverse image search is to alter the original image. Changing its shape or cropping can improve your chances of finding the original image. You can use a Photoshop alternative such as PhotoPea. Additionally, you can also use the search tool to check for plagiarism. The search engine will pull up every website with photos and let you know where your pic was used.
It's Free
Free reverse image search is a great tool to use when you need to find a similar image on the web. You can use Google, Yandex, Bing, and other popular search engines to find pictures that are related to the one you're looking for. You can use that URL to search if you've already saved an image to Google Drive or Dropbox. The free search will also help you find the image's source on Google and Yandex.
Another benefit of free reverse image search is that it helps you identify fake accounts. Using this tool, you can easily find beautiful pictures and places used by scammers. In addition, it will also help you stop inappropriate content from going viral on social media. And you can also find out who posts what on various social media accounts. So, you can avoid these scammers. To find a similar image, you need to copy and paste the URL of the image in the web browser.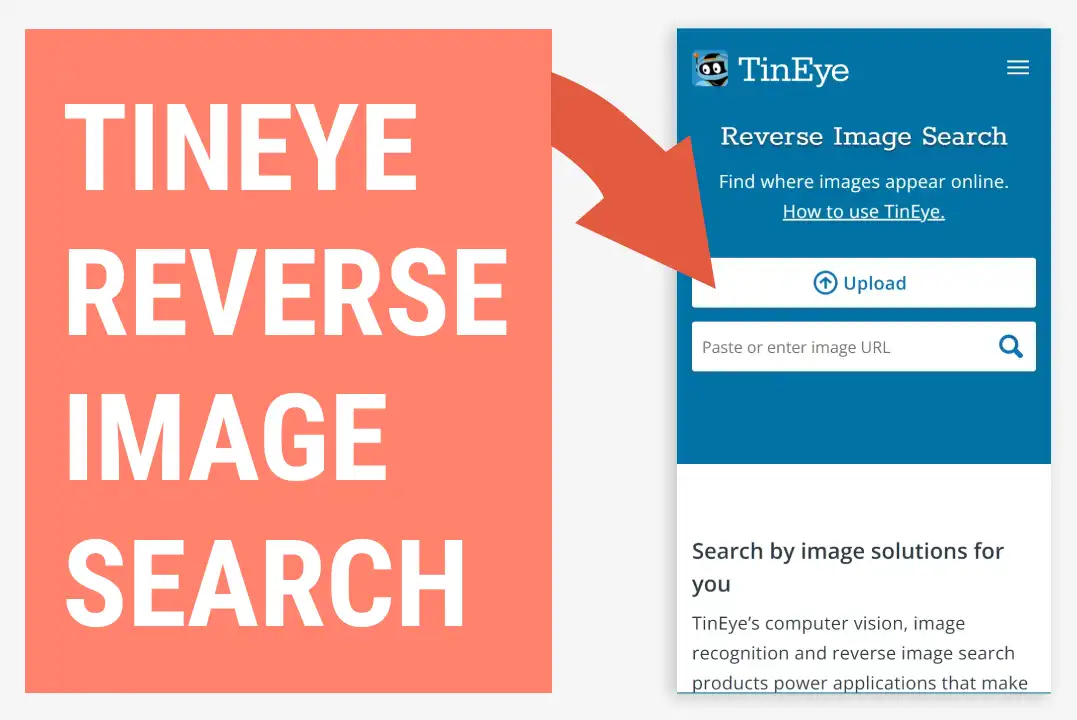 Another benefit of using a free reverse image search tool is the ability to import an image from your computer or social media. This is an excellent tool if you're a photographer or a content creator. With this feature, you can find similar images with similar backgrounds, all for free! Another great tool is TinEye, which has over 25 billion images indexed.
You can also use a Google Chrome app to conduct reverse image searches on your iPhone or iPad. The Google app has a straightforward interface and is excellent for mobile devices.
It's Easy
If you're in the market for a new product or want to learn more about an existing one, an Easy Reverse Image Search tool can help you find it. It will search the web to find relevant search results for images and keywords related to your search. If you have a particular brand in mind, you can even use this tool to find a store where you can buy the product. All you need to do is upload an image and search for relevant results.
This simple online tool doesn't require signup or registration and is available for free. To use it, upload an image from your computer's photo library, Google Drive, iCloud, Dropbox, or Google. It supports images up to 5 MB in size. The interface is easy to use and allows you to filter results by categories and keywords.
Many photographers use this tool to find images that have been published without their permission. Although hunting for these violations can be time-consuming, reverse image search applications make this task much easier. For example, Photo Sherlock is an application that allows you to upload images from your gallery or snap photos from your camera roll. With this application, you can efficiently perform a Google or Yandex reverse image search on any image you upload.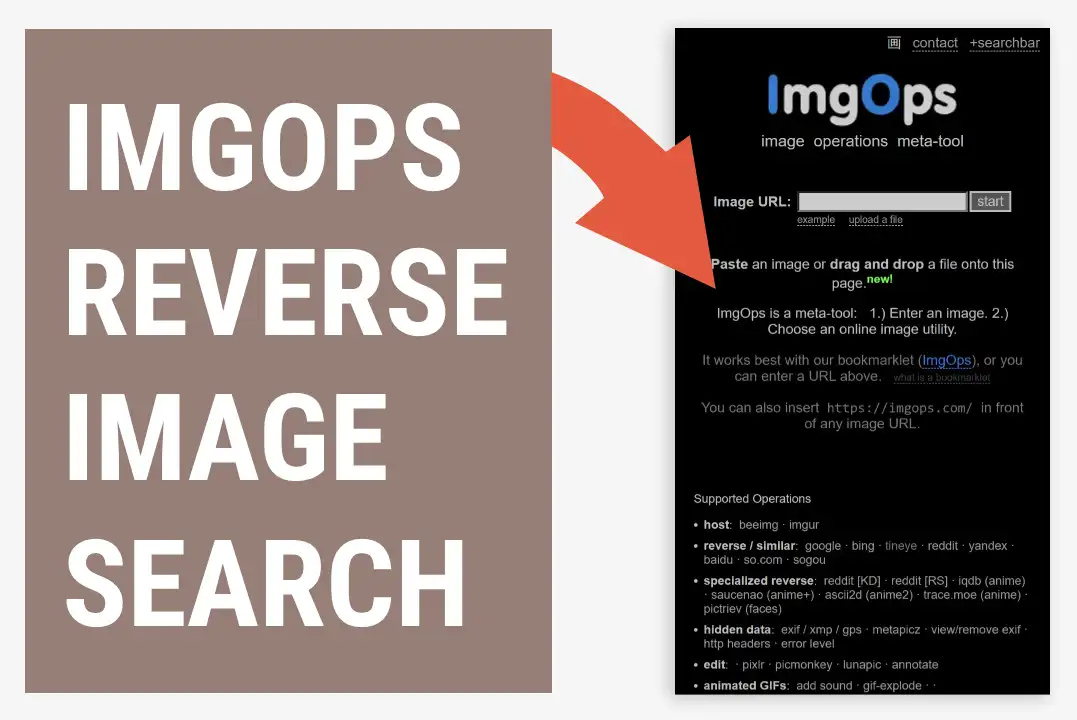 Another popular option is ImgOps, which combines several reverse image search tools under one roof. It lets you upload images and perform a search across a variety of services, including Google, Bing, Tineye, and Reddit. It also allows you to convert images, edit them, and search for hidden information.
It can help you identify unknown art, places, objects, and people.
A reverse image search tool is an easy way to find information about an object in an image. There are extensions for Chrome and Firefox that allow you to search by image. Reverse image search is also easy to do on a mobile phone. Most Android phones have a Google Lens application to search within images. The app is part of Google Photos and Google Assistant.
Reverse image search can identify unknown objects by searching millions of images online. This tool can help you find similar images if you have a familiar image. To use this search, upload your photo or enter the URL to an existing photo and type the keyword you want to search for. The results will appear within seconds. The results are not displayed in your search history but may be used to improve Google's products.
Reverse image search has numerous benefits and is an easy way to discover what is in an image. For example, if you have custom artwork and don't know where it originated, you can use a reverse image search to find out where it was sold or taken from a website. You can also find out if someone altered a photograph and posted it online.
Reverse image search is also helpful in fighting image theft. It can help you to identify an unknown object or image with copyright claims. If someone has used your work without your permission, you may be able to contact the owner and get compensation. This technology helps online content creators find the correct image and avoid plagiarism.
It doesn't work on mobile devices, does it?
Yes, it does. If you're on Android, the best way to search for images on the web is using Google Images. If you have an iPhone, you can also use the Google app. To search a picture, you'll need to press and hold the image you want to search and then choose Search Google for this image. If you don't have an iPhone, you can try the free Chrome browser, which can be downloaded from the App Store or Google Play.
Another way to find images on social media is to use Google Images. This service lets you search for pictures by their URLs or by a keyword. This is a handy tool for finding the source of an image, especially if you're on a mobile device.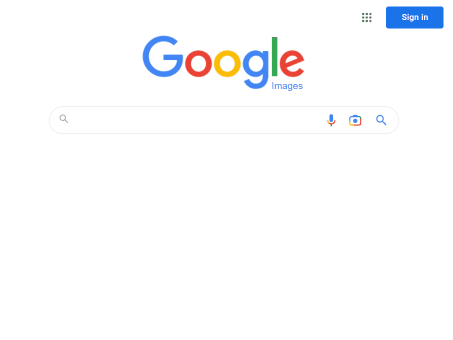 Google reverse image search is not very effective with faces
Another option is to TinEye, an online reverse image search tool. You can use URLs to find images and share them with others. TinEye works on the Internet by indexing images and including them in its database. You can sort the results according to the best match, most recently modified, and biggest image. Moreover, you can filter the results based on domains and top collections.
The Reverse Image Search App is much like Google Images. First, open the Google Images site in your browser. To do this, tap the aA button at the top-left corner of your screen, then select Request Desktop Website. Alternatively, you can also use the three-dot menu button at the top-right corner of your screen and select the desktop site option. Once you've done this, tap the camera icon. You'll be prompted to upload the image. Once you've uploaded the image, you can search using Google Images on the web.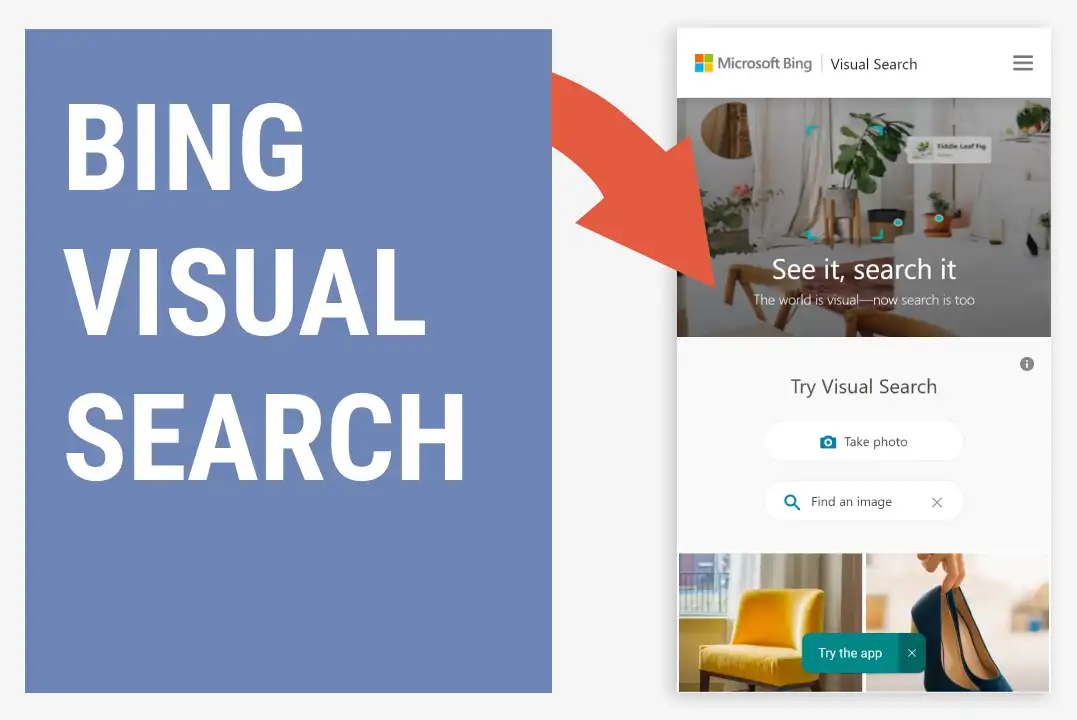 Bing Visual Search
Bing is a leader in visual search. With Bing you can find similar images from across the web by uploading an image or taking a photo.
Another way to search for images is by entering the URL of the image. Once you've done this, the search engine will display similar images. You can upload the image or enter the URL if the URL is unavailable. Then, you can find similar images using a reverse image search engine. After you've uploaded the image, you can download it or save it to your computer for further reference.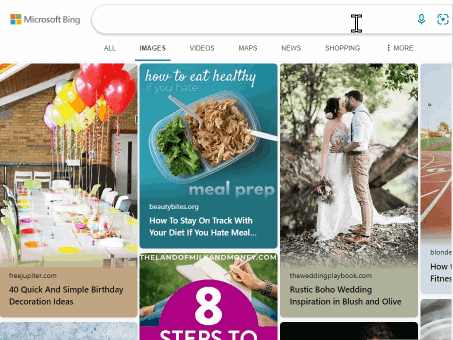 WARNING: Bing image search does not work for faces
Searching for People Using a Photo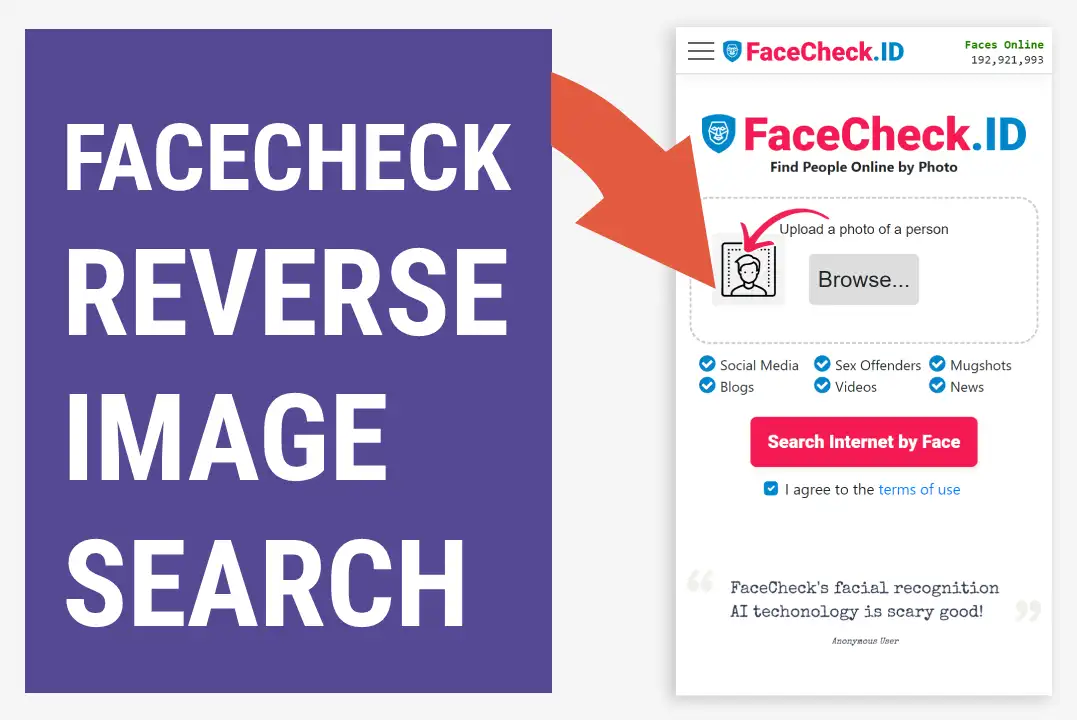 FaceCheck.ID is the most powerful face search engine. Upload a photo of the person you're looking for and click on the Search button. FaceCheck will show you photo results with all the links to their social media account, such as Facebook, LinkedIn, Instagram, Twitter, Onlyfans, ModelMayhem, Poshmark, Flickr, etc...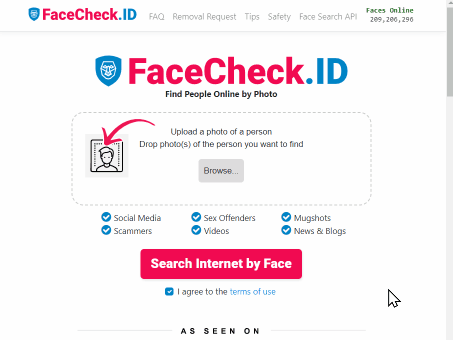 FaceCheck.ID is made to search faces on social media
If you're searching for products, art, objects, places, or restaurants we recommend all the above-mentioned websites. However, if you want to find a person using their photo, the best service is FaceCheck.ID. FaceCheck is using AI to match facial features, rather than image similarity as the other websites. And that's why FaceCheck excels in finding people by their faces.
FaceCheck helps you answer one simple question: Who is that? Try it today!
---
Author: Meet Alex "Keyword" Smith, the charming wordsmith who weaves the magic of the internet into delightful tales. With a heart full of wit and a passion for storytelling, Alex has crafted numerous enchanting narratives inspired by their online discoveries. As an online search expert by day and an author by night, Alex has mastered the art of transforming obscure facts into spellbinding stories. When not clicking through the digital world, you'll find them sipping tea with their cat, Whiskers, dreaming up the next literary adventure to captivate readers around the globe.
How to Do a Reverse Image Search From Your Phone
---
Read More on Search by Picture
How to Find Pictures of Your Girlfriend Online
Delving into the Murky Waters of Your Girlfriend's Digital Life In today's digital age, it's common for people to have an online presence, sharing their lives through pictures on various platforms. While it's important to maintain trust and respect in a relationship, there may be instances where you want to find pictures of your girlfriend online to reminisce about shared memories or simply enjoy her photos. This article serves as a comprehensive guide to help you navigate the process of...
---
On the subject in other languages
---