How to Find Pictures of Yourself on the Internet
Discover and Minimize Your Digital Footprint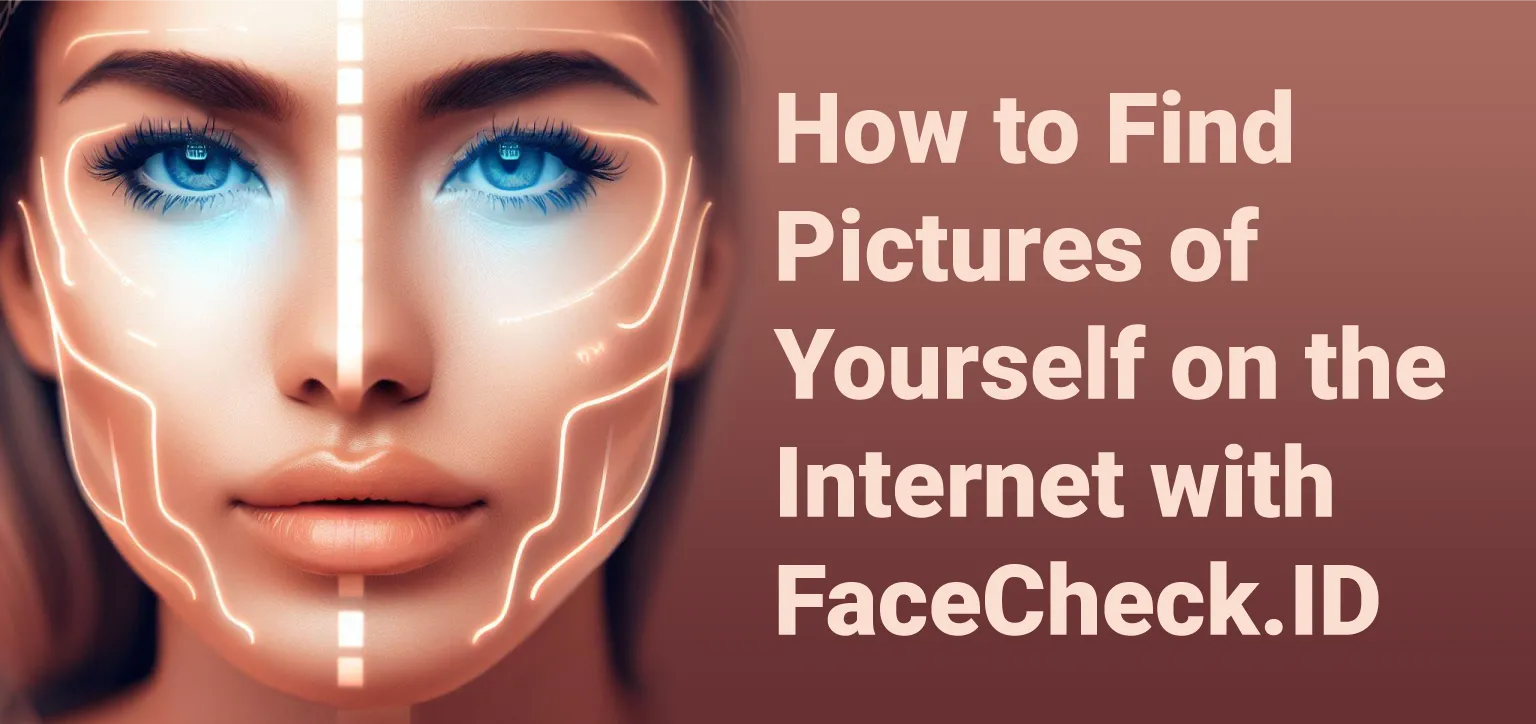 Ever wondered where pictures of yourself are lurking on the internet? In today's digital age, finding personal photos online is a common concern. We'll walk you through various strategies for locating those elusive pictures, making your online search journey a breeze. Furthermore, we'll discuss the importance of being aware of scammers who may steal pictures of you for malicious purposes.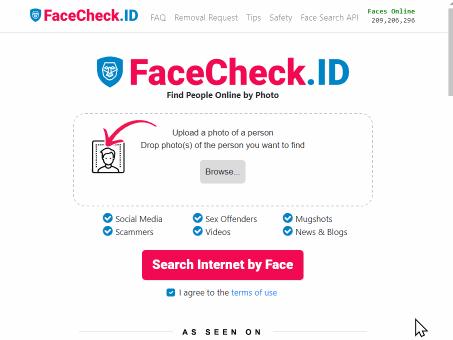 Reverse image search your pics!
Mastering Search Engines for Finding Personal Photos
Google Image Search and Bing Image Search are powerful tools when it comes to unearthing your personal images. To make the most of these search engines, use specific keywords, such as your name, location, and any relevant events you've attended. Don't forget to explore the advanced search options to refine your results further. Including variations of your name, like nicknames or alternate spellings, can also help uncover hidden photos.
Embracing Social Media Platforms to Locate Your Pictures
Many of our photos end up on social media platforms like Facebook, Instagram, and Twitter. On Facebook, try the search bar to find pictures of yourself, taking into account various privacy settings. For Instagram, use hashtags and location tags to your advantage. On Twitter, try different search functions to locate tagged and untagged images. Keep in mind that scammers often target social media profiles to steal images, so be cautious with the privacy settings on your accounts.
Unraveling the Power of Reverse Image Search
Google Reverse Image Search and TinEye are fantastic for finding photos based on a sample image. Simply upload an existing picture of yourself and let these tools scour the web for visually similar results. This technique is perfect for finding untagged images or those with inaccurate keywords. Additionally, reverse image search can help you identify instances where your images might have been stolen or used without permission by scammers or other individuals.
Exploring Specialized Photo-Sharing Platforms
Flickr and Pinterest are treasure troves of personal images. Navigate Flickr's search function to locate your pictures, while on Pinterest, experiment with different keywords and categories. Remember, patience and persistence are key when exploring these vast platforms. As you search, be sure to take note of any suspicious activity or unauthorized use of your images, as these platforms can also be targeted by scammers.
Diving into Online Publications and Event Photo Galleries
Websites, blogs, and event photo galleries can also contain pictures of you. Create a list of relevant sites, such as those related to your hobbies, interests, or work, and explore their photo sections methodically. Use filters or search functions to narrow down event-specific images. While searching, stay vigilant for any potential misuse of your photos by scammers or unauthorized individuals.
Safeguarding Your Online Privacy and Image Rights
Monitoring your online presence is essential for maintaining a positive reputation and protecting yourself from scammers who might steal your images. Various tools and services can help you track personal images online, ensuring you're in control of your digital footprint. Additionally, familiarize yourself with image rights and usage policies to address any unauthorized use of your photos.
Leveraging AI-Powered Facial Recognition Tools like FaceCheck.ID
FaceCheck.ID is a fantastic facial recognition tool that can find all your pictures online with ease. By harnessing the power of artificial intelligence, FaceCheck.ID streamlines your search process. However, it's crucial to consider privacy concerns and use facial recognition technology responsibly. Stay aware that scammers may also utilize similar technologies to identify and steal images of innocent people.
Staying on Top of Your Online Presence with Continuous Scanning and Alerts
In our fast-paced digital world, it's essential to stay informed about where your pictures are appearing online. Continuous scanning and setting up alerts can help you keep track of your online presence and take swift action if your images are being misused. Here are some effective ways to monitor your personal pictures on the internet and receive timely notifications when they are found:
Google Alerts: Google Alerts is a good tool to stay updated about your online presence. Set up an alert with your name, variations of your name, and other specific keywords related to you. When new content is indexed by Google that matches your alert settings, you'll receive an email notification, making it easy to track where your images may appear online.
Image Monitoring Services: Some online services, such as Image Raider or Pixsy, specialize in monitoring the internet for your images. These services can perform continuous scanning and send you alerts when your pictures are found. While some offer free plans with limited features, premium plans can provide more comprehensive monitoring, image tracking, and even assistance with addressing unauthorized usage.
Social Mention: Social Mention is a real-time social media search and analysis tool that can help you monitor your personal pictures on various platforms. By setting up alerts, you'll receive notifications when your images are mentioned or shared on social media, ensuring you stay informed about your online presence.
FaceCheck.ID Integration: AI-powered facial recognition tools like FaceCheck.ID can be integrated with continuous scanning features to regularly search the web for your images. By setting up alerts, you'll receive notifications when your pictures are found, allowing you to stay on top of your online presence and act promptly if your images are misused.
IFTTT (If This, Then That): IFTTT is a service that allows you to create custom automated actions, known as "applets," between different online applications. For example, you could set up an applet to send you an email or text message whenever your name or images are mentioned on specific websites or social media platforms, ensuring you're always in the loop.
Implementing these continuous scanning and alert strategies will empower you to take control of your online presence and promptly address any issues concerning your personal images. By staying informed and proactive, you can better safeguard your privacy and reputation in the digital world.
Your Ultimate Guide to Finding Personal Images Online and Protecting Yourself from Scammers
Now that you're equipped with these strategies and tools, including FaceCheck.ID, you're ready to embark on your quest to find pictures of yourself on the internet while staying vigilant against potential scammers. Remember to prioritize online safety, privacy, and responsible use of technology as you dive into the world of digital image searches. By keeping an eye on your digital footprint and being aware of potential threats, you can maintain control over your online presence and safeguard your personal images. Happy hunting and stay safe!
Aria Silverstone is a vibrant digital guru with a passion for empowering people to take control of their online presence. With more than ten years of experience in internet safety, personal branding, and reputation management, Aria has a knack for guiding individuals and businesses through the ever-evolving digital landscape. Outside the realm of the internet, Aria is a passionate traveler, amateur photographer, and avid reader who loves seeking out hidden gems in local bookstores. Follow her adventures on Instagram for a mix of digital wisdom and a glimpse into her colorful world.
This AI website finds all of your photos
---
Learn More...
How to Find Someone's Instagram Without Knowing Their Username
Have you ever found yourself scrolling through your photo gallery, stumbling upon a picture of someone you met at a party, a conference, or perhaps a long-lost friend from school, and wishing you could reconnect with them on Instagram? But there's a catch: you don't know their username. It seems like a dead end, right? Not quite. With the advent of face recognition technology, tools like FaceCheck.ID offer a new way to bridge this gap. In this guide, we'll walk you through how to use FaceCheck...
---
On the subject in other languages
---